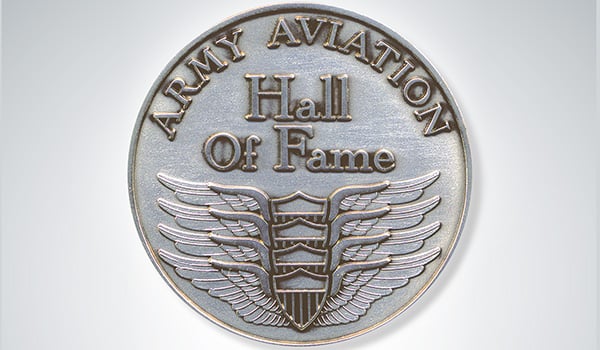 The Army Aviation Hall of Fame, sponsored by the Army Aviation Association of America, Inc., recognizes those individuals who have made an outstanding ­contribution to Army ­Aviation.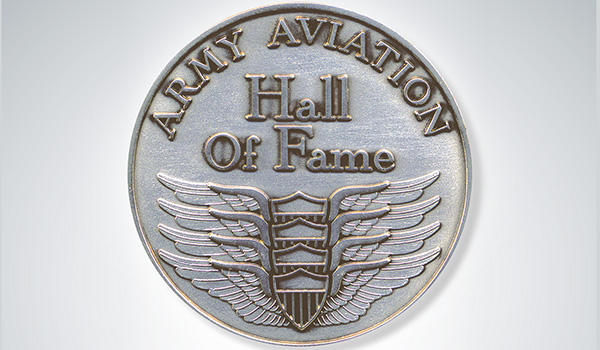 The actual Hall of Fame is located in the Army Aviation Museum, Fort Rucker, AL. The deadline for nominations for the 2018 induction is June 1. Contact the AAAA National Office for details and nomination forms at (203) 268-2450 or visit quad-a.org
Brigadier General Leo E. Soucek, Sr. (Deceased)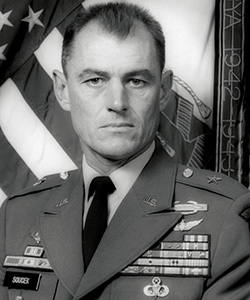 BG Leo Soucek served in the vanguard of leaders who developed our modern Army Airmobility concepts, tactics and organizations. He tested these with the 11th Air Assault Division, and introduced them on the Vietnam battlefield while commanding the 11th Combat Aviation Battalion. As a colonel, he commanded the 11th Aviation Group and also the 164th Combat Aviation Group. He was the only Army colonel to command two aviation groups in the Vietnam War.
As the 11th CAB commander he received a Purple Heart for wounds suffered during an air assault operation. While he was in command of the 164th Aviation Group, it consisted of over 350 aircraft, providing Army Aviation support to all South Vietnam Mekong River delta forces. This is the largest number of aircraft commanded by a colonel in combat or peacetime.
During his Vietnam service, he flew over 3,000 combat hours. His valor is well-documented by the award of the Silver Star, 6 Distinguished Flying Crosses, 85 Air Medals (one for Valor), and an Army Commendation Medal with "V". For his direct contributions as IV Corps Advisor to Operation Cuu Long in Cambodia and as the 164th Commander supporting the Army of the Republic of Vietnam's successful U-Minh Campaign, he was twice awarded Vietnam's highest award for valor, the Cross of Gallantry with Palm. He also proudly wore the Combat Infantryman Badge from Korean War service.
With extensive credentials as a Master Army Aviator, Master Parachutist, Combat Infantryman, and Pathfinder, and his distinguished record of valor as an aviation leader, BG Soucek was both a Soldiers' Soldier and an Aviators' Aviator.
---
Colonel Joseph W. Eszes, U.S. Army Retired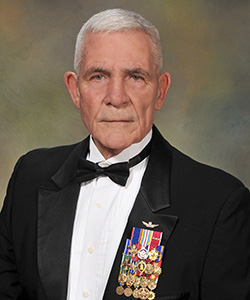 COL (Ret.) Joseph W. Eszes began his thirty-five year career in the Marine Corps, followed by service as an Army Warrant Officer and Regular Army Officer (commissioned in combat). Eszes commanded ground and Cavalry units at the platoon, battery, troop, squadron, and brigade levels.
His Army Aviation combat record is exceptional. He was nominated for the Medal of Honor for actions above and beyond the call of duty on December 9, 1971. The citation reads, in part, "Five times 1LT Eszes braved death in an attempt to rescue his fallen comrades." He was ultimately awarded the Distinguished Service Cross, the nations' second highest award for extraordinary heroism. His awards and decorations also include The Defense Superior Service Medal, four Legions of Merit, two Distinguished Flying Crosses; the Bronze Star, fifty-six Air Medals, four for valor; and two Purple Hearts. He is a Master Army Aviator with 3,100 hours, 1,671 hours in combat.
Under his command, the 6th Cavalry Brigade was twice awarded the Department of Defense Daedalian for distinguished aviation safety and he was inducted into the Silver Honorable Order of Saint Michael. He continues serving as the Secretary of the Army appointed Honorary Colonel, 16th Cavalry Regiment and is a frequent speaker at Fort Rucker, Alabama, where he teaches and mentors company grade student officers. Eszes is the first senior mentor for the Air Cavalry Leaders Course.
---
Lieutenant Colonel Charles S. Kettles, U.S. Army Retired (MOH)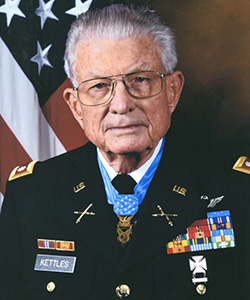 On May 15, 1967 then-Major Kettles volunteered to lead a flight of eight UH-1D helicopters to carry reinforcements to an embattled airborne infantry unit and evacuate wounded personnel. Enemy small arms, automatic weapons, and mortar fire raked the landing zone, inflicting heavy damage to the helicopters; however, Kettles refused to depart until all helicopters were loaded to capacity.
He then returned to the battlefield to bring more reinforcements, landing in the midst of enemy mortar and automatic weapons fire that seriously wounded his gunner and severely damaged his aircraft; but he managed to nurse the damaged aircraft back to base.
Later that day, an emergency extraction was requested for the remaining 40 infantry plus four crewmembers from Kettles' unit whose helicopter was destroyed by enemy fire. He volunteered to return to the deadly landing zone for a third time, leading a flight of six helicopters. During the extraction, he was informed by the last helicopter that all personnel were onboard and departed the landing zone with the Army gunships supporting the evacuation. Once airborne, he was advised that eight troops had been unable to reach the helicopters due to the intense enemy fire.
With complete disregard for his own safety, Kettles passed the lead to another helicopter and returned to the landing zone. Without gunship, artillery, or tactical aircraft support, his lone aircraft was damaged by a mortar round and raked by small arms and machine gun fire. Despite the intense enemy fire, he maintained control of the aircraft allowing the remaining eight soldiers to board and once more flew his heavily damaged aircraft to safety. For his courageous actions he was awarded the Nation's highest award for valor, the Medal of Honor.
---
Chief Warrant Officer Five Karl H. Schmidt, U.S. Army Retired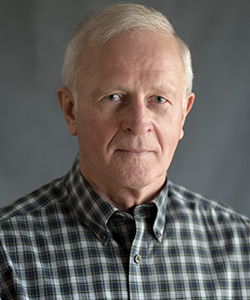 CW5 (Ret.) Karl Schmidt's forty-six years in Army Aviation with over 30 years in Special Operations Aviation is unmatched. He amassed over 15,800 hours in forty various aircraft, serving around the world including Vietnam, Korea, Germany, Central and South America, the Middle East, and other classified locations. He served 32 years as an Army Aviator, including Vietnam as a pilot, earning the Bronze Star and 16 Air Medals, and recording 840 combat hours with the Americal Division.
Following the failed "Desert One" mission, he was one of ten pilots selected to become a "plank holder" within the Special Operations Aviation forces. As a SOF Aviator, Schmidt was a troop commander, standardization instructor pilot, experimental test pilot, and lead research and development officer, placing him on the cutting edge of the development of mission equipment packages in use today.
Over his career, he flew 15,804 accident free flight hours, 3,250 night vision goggles (NVG) hours, 10,628 instructor pilot hours and earned the Federal Aviation Administration Airline Transport Pilot and Certified Flight Instructor ratings and the British equivalent of both.
He was part of advanced operations in the Grenada invasion; instrumental during the reflagging of tankers transiting the Straits of Hormuz, perfecting over-water flight under NVGs and earning an air medal while flying 280 combat flight hours. In 1981 he was awarded a Distinguished Flying Cross for a mission in direct support of a National Command Authority mission.
CW5 (Ret.) Karl Schmidt is a pioneer in Army Aviation and his contributions continue to positively impact the Department of Defense.
---
Master Sergeant Fred W. Zabitosky (Deceased)(MOH)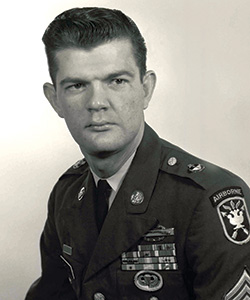 MSG Fred W. Zabitosky distinguished himself by a lifetime of service as a Soldier and as a Special Forces Noncommissioned Officer. It was his actions on February 19, 1968 while serving in the highly classified Military Assistance Command Vietnam-Studies and Observations Group (MACV-SOG) that distinguished him in the field of Army Aviation.
On that day Zabitosky, who was at the time a 25 year old staff sergeant, led his 9 man patrol consisting of 3 American Special Forces personnel and 6 indigenous Chinese Nung fighters in a mission to determine the presence of North Vietnamese Army armor deep in enemy territory on the Ho Chi Minh Trail during the height of the 1968 Tet Offensive. They quickly found themselves outnumbered over 50 to 1 and in a battle with an enemy force of 4 companies.
In the ensuing hours he directed his patrol's fires and coordinated U.S. Air Force A-1 close air support and Army helicopter gunships to prevent his patrol from being overrun while they awaited extraction. After a long battle, two Army helicopters attempted to extract the patrol. The first aircraft was successful but the second which Zabitosky was riding in was shot down. Despite being badly burned and wounded himself he made his way back to the burning aircraft and rescued two Army Aviators. For those actions he received the Nation's highest award for valor, the Medal of Honor.