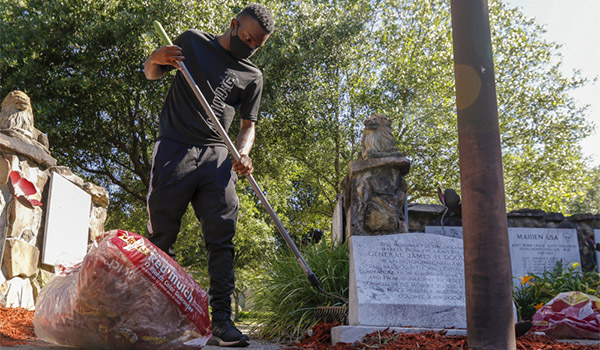 Pvt. 1st Class Christopher King, an unmanned aircraft systems repairer assigned to Echo Co., 3rd Aviation Regiment, 3rd Combat Aviation Brigade, 3rd Infantry Division rakes mulch into a garden bed at the National Museum of the Mighty Eighth Air Force for Marne First Friday in Pooler, Georgia, May 7.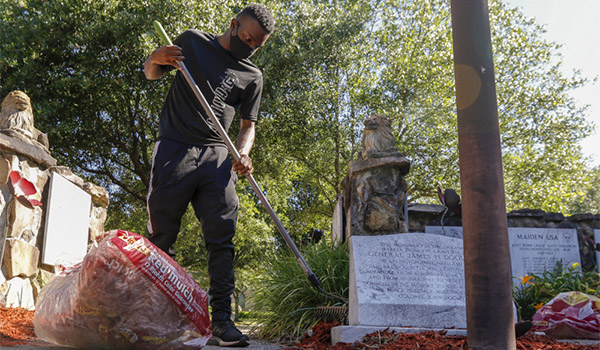 Photo by Spc. Savannah Roy
The Soldiers conducted foundational training in the museum conference room, mulched the gardens, cleaned the memorial stones, laid cement pads for the benches and moved brush and branches to a disposal site.