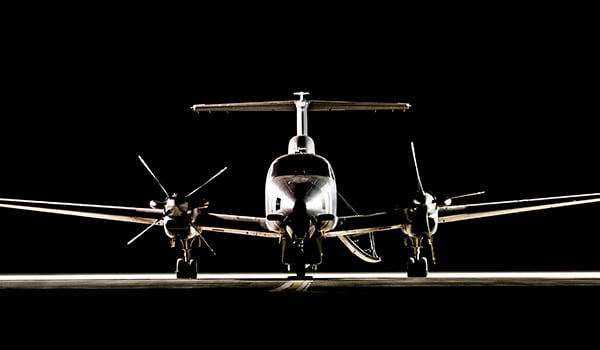 ARMY AVIATION Magazine is proud to present the winners of our annual photography contest. 33 qualified AAAA members, submitting 93 Army Aviation related photographs taken during CY 2018, competed for the top 12 places. We congratulate the winners and thank all of the contestants for their efforts and service. We invite all AAAA members to participate in our 2018 contest. Visit the AAAA website, quad-a.org for details and submission requirements. Bill Harris, Publisher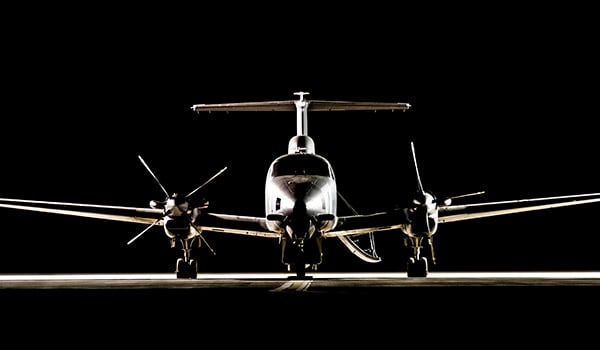 First Place – "MARRS at Night" By CW3 Jason M. Cabrera, Georgetown, Texas

A MARSS aircraft waits for launch into the night in support of Operation Freedom's Sentinel.
May 20, 2018; Kandahar Airfield.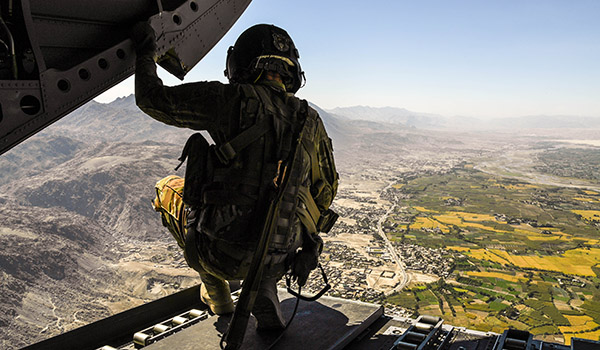 Second Place – "Overwatch" By CPT Kristoffer Sibbaluca, Tacoma Washington
SGT Spencer Helmick, a 15U CH-47 helicopter repairer, assigned to 6th Battalion, 101st Combat Aviation Brigade, 101st Airborne Division (Air Assault), Task Force Shadow, observes the terrain and air space of eastern Afghanistan during a flight. 
October 14, 2018; Eastern Afghanistan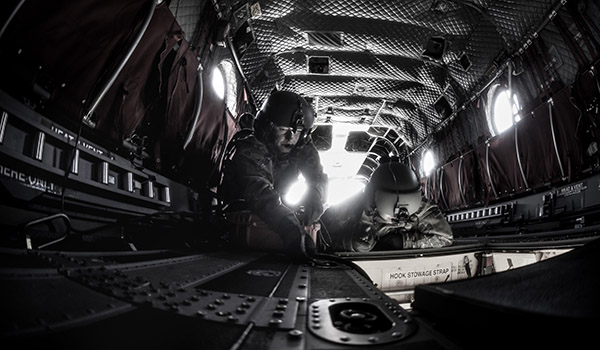 Third Place – "Sling Load at Clarks Hill" By SFC Stephen T. Snodgrass
South Carolina National Guard, Eastover, South Carolina
S.C. Army National Guard (SCARNG) Soldiers with Detachment 1, B Company, 2-238th Aviation Regiment (GSAB) perform water bucket training aboard two CH-47F Chinook medium-heavy lift helicopters.
November 3, 2018; McCormick County S.C.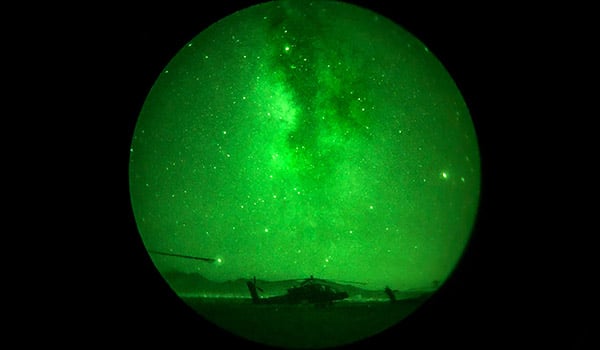 Fourth Place – "NVG Milky Way" By CW2 Bryce A.J. Potter, Manhattan, Kansas
AH-64s from A Troop, 1-6 HARS, 1 CAB shortly after landing in the dreaded "Box" at the National Training Center.
September 9, 2018 Fort Irwin, California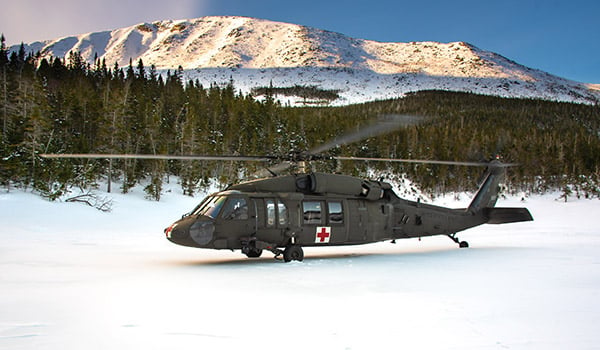 Honorable Mention – "Baxter State Park Support Mission" By CW5 Jon Campbell, Herman, Maine
Supporting state park maintenance teams throughout the year by flying support equipment and supplies into and out of remote areas within state parks throughout Maine. December 20, 2018; Baxter State Park, Maine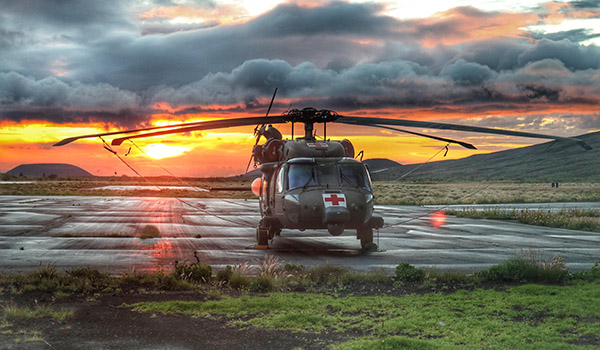 Honorable Mention – "Sunset DUSTOFF" By 1LT Steven R. Cleppe, Aiea, Hawaii
Medevac aircraft on standby at sunset, at the edge of paradise in the Pacific.
April 16, 2018; Pohakaloa Training Center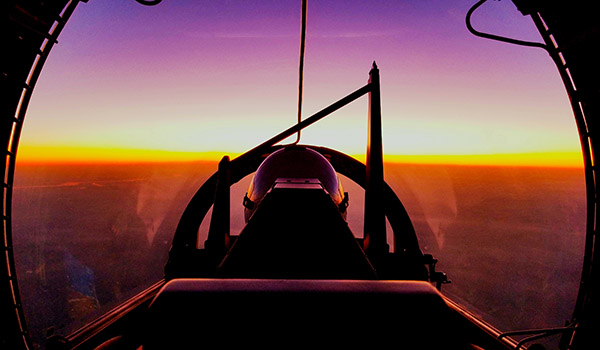 Honorable Mention – "U.S. Army T-6D Texan II Into Sunset" By Justin L. Pearson, Redstone Arsenal, Alabama
CW4 Jonathan Mihalka (experimental test pilot) and Justin Pearson (flight test engineer) return from Eglin Air Force Base, FL, in support of developmental testing on the AH-64E Version 6 Apache Attack Helicopter.
October 3, 2018; Huntsville, Alabama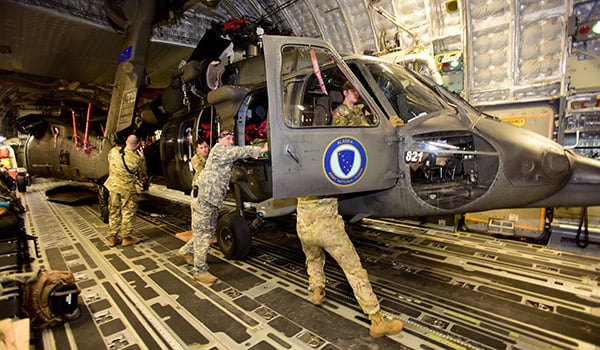 Honorable Mention – "Alaska NG to the Rescue" By SFC Stephen T. Snodgrass, South Carolina National Guard, Eastover, 
South Carolina
U.S. Army Soldiers from the Alaska National Guard's 1-207th Aviation Medevac Detachment offload a UH-60 Black Hawk helicopter from a C-17 Globemaster III cargo aircraft from the 144th Airlift Wing, Alaska Air National Guard.
September 17, 2018; Horry County, South Carolina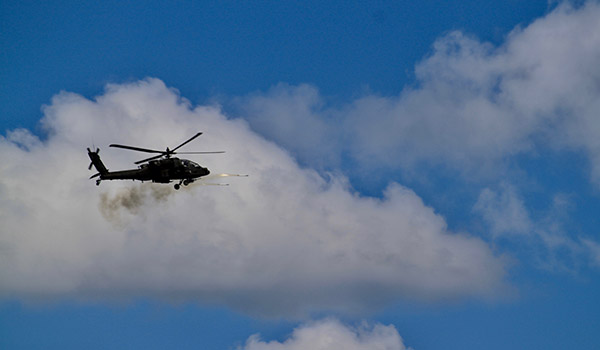 Honorable Mention – "Send it" By 1LT Kyle Degraw, San Diego, California
CW4 Wise and WO1 Weilbacher of 1st Battalion, 25th Aviation Regiment shoot from an Apache during an aerial gunnery exercise. September 27, 2018; Bisung Aerial Gunnery Range, Republic of Korea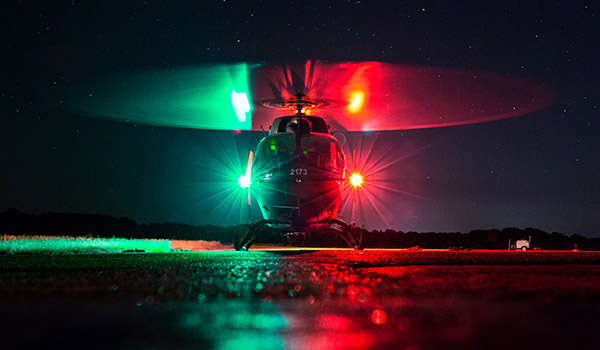 Honorable Mention – "We Own the Night" By 1LT Austin Lachance, Highland Falls, New York
A flight school student returns home to Shell Army Heliport in the UH-72A Lakota after a full night of training under the stars during the final days of Basic Warfighter Skills. October 13, 2018; Fort Rucker, Alabama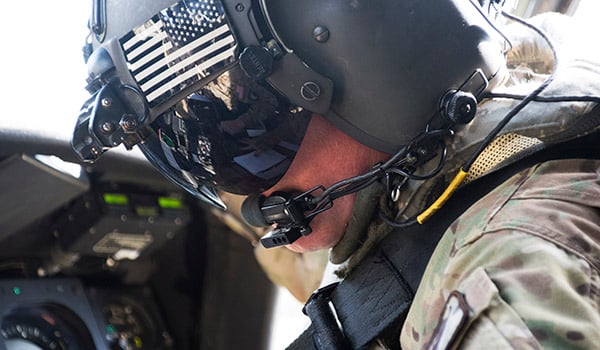 Honorable Mention – "Reflections" By SFC Stephen T. Snodgrass, South Carolina National Guard, Eastover, 
South Carolina
South Carolina National Guard Soldiers, Chief Warrant Officers 2 Benji Long and James Honour, conduct pre-flight checks before lifting off with senior leaders from the South Carolina Department of Transportation and Highway Patrol. September 11, 2018; Horry County, South Carolina
Honorable Mention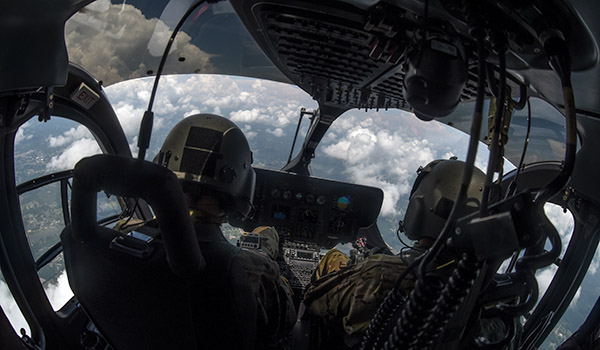 Honorable Mention – "ESGR at AASF#1" By SFC Stephen T. Snodgrass, South Carolina National Guard, Eastover, 
South Carolina
South Carolina Army National Guard (SCARNG) Soldiers fly to Gadsden, AL, aboard an LUH-72A "Lakota" helicopter assigned to the S.C. Army Aviation Support Facility. June 11, 2018; Gadsden, Alabama