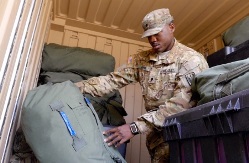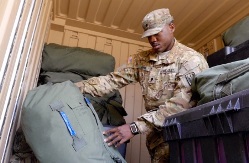 Soldiers from the 185th Aviation Brigade returned to normal operations at their home base on May 14 after a Southwest Asia deployment in support of Operation Inherent Resolve. While deployed to Kuwait, the 185th assumed command of all Army aviation assets within U.S. Army Central Command's area of responsibility, which included subordinate commands from both active Army and National Guard elements from across the United States.
With the mission complete, the Soldiers of the 185th are now transitioning back into Citizen Soldiers and trying to reclaim civilian lives placed on hold for many months.
This complete article can be found here.