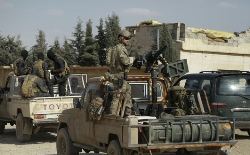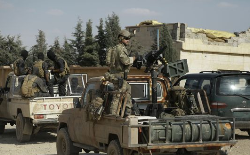 Two American troops were injured over the weekend in separate attacks by Islamic State militants in Iraq and Syria, marking the first time the U.S. military has publicly disclosed a casualty among troops deployed to Syria. The injuries occured during the Memorial Day weekend. Pentagon spokesman Navy Capt. Jeff Davis said both troops were injured by indirect fire while conducting train-advise-and-assist missions. He told reporters "In both cases, these were people operating behind the forward line of troops. They were not on the front lines; they were not engaged in active combat . . . they were not out trigger-pulling offensively."
The troops' injuries were severe enough to prevent them from being returned to duty, Davis said.
To read more, click here.