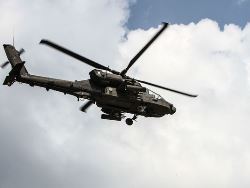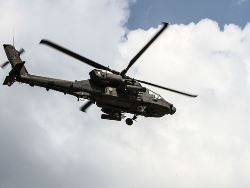 Two pilots were killed Monday when their AH-64 Apache helicopter crashed in South Korea, Army officials confirmed. The accident occured 4:30 a.m. Eastern time, approximately 50 miles east of Camp Humphreys. The pilots, who were with the 2nd Combat Aviation Brigade, were on a routine training mission; the helicopter crashed in a mountainous area near a city named Wonju. The names of the pilots have not yet been released at this time. It is too early to say what caused the crash. A team from the Army Combat Readiness Center at Fort Rucker, Alabama, is expected to conduct an investigation.
"We offer our heartfelt prayers and condolences to the families of the Soldiers involved in this tragic incident," said Lt. Col. Mark Gillespie, the deputy commander of 2nd CAB, in a statement. "Our first priority is to provide their families with the support they need during this difficult time."
This article was originally found here.