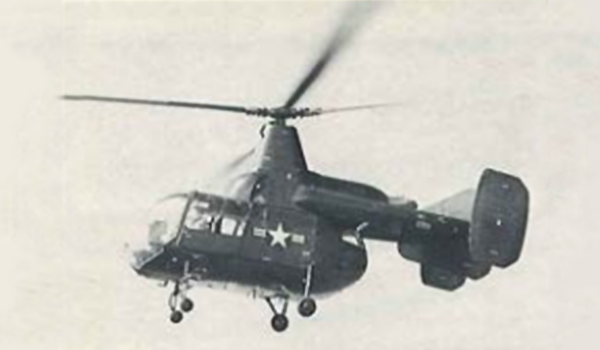 Army Aviation History / May 1957: Since September 28, 1956, Kaman Aircraft has been operating a new gas turbine-powered version of its successful HOK type helicopter. Utilizing the Lycoming T-53 gas turbine in place of the Pratt & Whitney R-1340 piston engine presently installed in the HOK helicopters, Kaman looks upon the turbine-powered HOK as an "in being" helicopter as it is basically a standard HOK adapted to gas turbine power.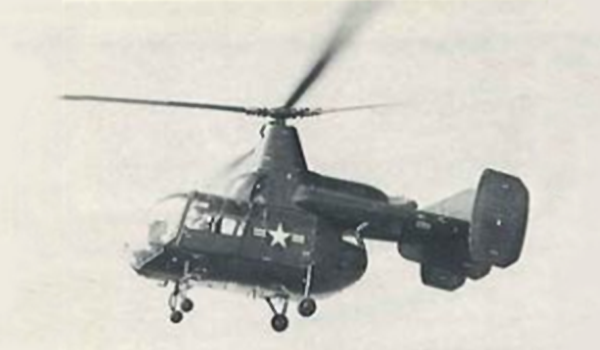 Turbine-Powered HOK
The T-53 turbine-powered HOK features greatly increased cabin area (see fig. 1) higher performance, and a wider range of utility applications (see figures 2, 3 and 4). These advantages have accrued without any increase in the overall dimensions of the craft when compared to the piston-powered HOK-1.
The reduction in empty weight of the turbine-powered helicopter plus the additional power output of the turbine engine provide a substantial increase in the performance and load-carrying capability of the helicopter.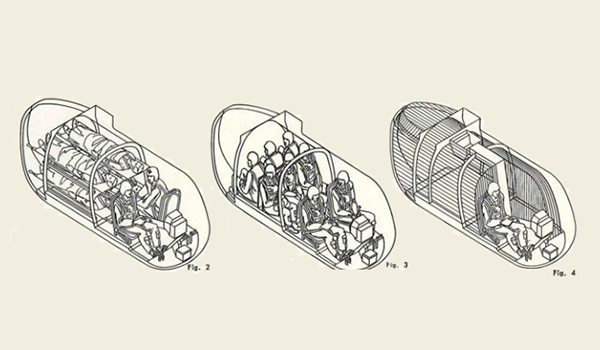 Turbine-Powered HOK
To date the Lycoming T-53 powered HOK has successfully completed over 80 hours of operating time, including a 50-hour tie-down test and more than 30 hours of flight time. In its flight time the turbo-rotor HOK has reached speeds of 115 knots and has been to 5,000 feet altitude. Further flights will include high-altitude performance tests.
The T-53 powered HOK features simplified pilot operating procedures through the use of a turbine governor. This automatic throttle permits the pilot to forget the power plant and devote his full attention to flying the helicopter.
The turbine power control system (governor) automatically supplies the right amount of power as demanded by the pilot through his pitch stick setting and maintains rotor rpm at a constant speed which is preselected by the pilot.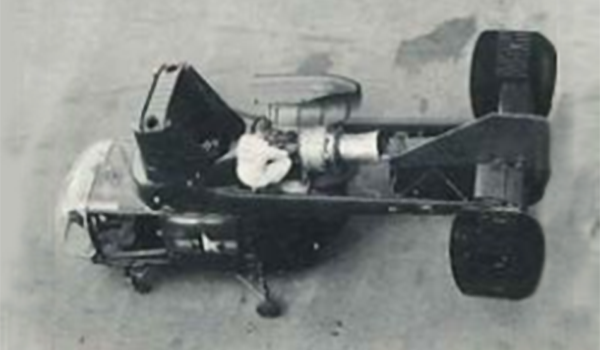 Turbine-Powered HOK
The simplicity of the modification required to install the T-53 turbine in the HOK was a major factor in the selection of the HOK for this vital job. A bare minimum of airframe changes was made for the purposes of providing a T-53 flying test bed.
Maintenance of the turbine-powered HOK is expected to be even superior to the exceptionally low maintenance requirements of the standard model. No clutch is required for use with the T-53 free turbine. Moreover, the turbine power plant is out in the open and easily accessible for maintenance (See Fig. 5).
Company officials state that two versions of the turbine-powered HOK could be in quantity production in one year's time. One is the T-53 powered version presently flying. The other is a twin-turbine version powered by two Turmo 600 turbines presently manufactured by Blackburn and General Aircraft Ltd, of England. The twin Turmo powered version will be essentially an engine change from the T-53 version and is currently being evaluated by the Canadian Military Services.
Keman Aircraft plans to undertake C.A.A. Certifications of either the Lycoming powered version or the twin Turmo version as commercial interest develops.
Charles Kirchner
Compiled by Mark Albertson, AAAA Historian