Ask the Flight Surgeon / By Dr. (LTC) Joseph Puskar: Q: I'm getting ready for an adventure trip vacation to Vietnam and Thailand. What health precautions should I take there?
FS: The Centers for Disease Control (CDC) has a website with valuable information for international travelers including immunization requirements for prevalent infectious diseases, and other health risks. Most travel agencies and medical clinics under-emphasize the issue of personal security. The CDC website has a link to some good articles that cover many useful personal security and health tips for adventure travelers in general and for particular countries.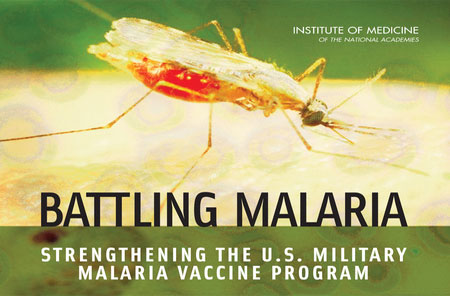 Mosquito-borne diseases of concern in rural areas of Asia include malaria, typhoid fever, and dengue fever virus found in most tropical regions of Asia and the rest of the world.
Adventure and senior travelers (those older than 65 years) mark a big uptick in the demographics of international tourists over the past ten years. Adventure travelers participating in activities such as mountaineering, mountain biking, overland races and backcountry travel are at high risk for injury, often in areas with minimal medical coverage and poor access to what little is available. Some of the better medical insurance policies for third world travelers will cover evacuation to the closest medical facilities that offer modern, high-quality medical care. Depending on the remoteness of the location and the severity of the condition covered, this may mean a flight all the way to Western Europe or the United States in some instances. Travelers are much more likely to die of accidents or trauma than infectious diseases.
dherence to food and water purification precautions and vaccine schedules is usually pretty good, but lack of seatbelt use and traveling in more hazardous local conveyances and traffic patterns often leads to injury, and especially so when combined with the liberal alcohol use often associated with vacation. A grim reality of our times is that in many countries of the world like Guatemala, Honduras, and Haiti as just a few examples, violent assaults and homicides are a greater cause of injury and death to travelers than traffic accidents.
Adequate Preparation
Before the trip allow at least three months in advance for preparations such as getting necessary vaccines, passports, visas, tickets, reservations, and so on. Plan for diarrheal illness and boil, cook, or peel foods, use bottled water, avoid uncooked salads, and wash hands frequently. Talk to your flight surgeon or medical personnel about taking along some medication for treating diarrhea in highly endemic areas such as fluoroquinolone antibiotics, and metronidazole (flagyl) for bacterial and protozoan diarrhea, and lomotil to help control symptoms for long bus rides, etc. For long trans-oceanic flights, get up and walk every hour or so, and stay well hydrated to help prevent deep venous thrombosis (DVTs) from forming in the legs. Taking a baby aspirin or two a few days before, and during long flights has been shown to reduce DVT formation. Those with a previous history of spontaneous DVT or pulmonary embolism should take low molecular weight heparin or equivalent anti-coagulants. Senior travelers should be careful with the cardiac strain of high altitudes, and bring along a plentiful supply of any medications taken regularly.
For transportation, choose the best buses if bus travel is necessary, always use seatbelts, and do not ride scooters or motorcycles since you often become a projectile when struck, and even riding bicycles along roadways should be avoided. Being struck by a car or truck while riding a bike could have catastrophic results. When in unfamiliar locations avoid driving yourself; use reputable taxis instead. Stay sober as much as possible, but if you drink, do so in hotels or safe public venues, and don't drive. Divide up locations of money and valuables, and keep luggage and valuables hidden from view.
Preventive Medications
Mosquito-borne diseases of concern in rural areas of Asia include malaria, typhoid fever, and dengue fever virus found in most tropical regions of Asia and the rest of the world. It is transmitted by the Aedes aegypti mosquito, lives in human reservoirs, and has become increasingly more virulent over the past thirty years due to mutations in the virus. There are no effective vaccines for these diseases, so keep field clothes and mosquito nets treated with permethrin, wear effective mosquito repellents, and avoid mosquito infested areas as much possible. Preventive medications for malaria in Thailand include atovoquone-proguanil and doxycycline that kills the liver phase of the parasite. These will also work in Vietnam except for the Mekong Delta where mosquito avoidance is the only sure way to prevent malaria.
Typhoid fever is caused by Salmonella typhosa, and is acquired from contaminated food or water. It can be treated with doxycycline, azithromycin, or ceftriaxone.
Enjoy your trip overseas, but be sure to check with your unit security manager and the CDC website, and your flight surgeon to prepare for any health hazards you may face abroad, and avoid the riskier areas altogether as much as possible. Safe flying, and see you at the flight line!
Questions?
If you have a question you would like addressed, email it to This email address is being protected from spambots. You need JavaScript enabled to view it.; we'll try to address it in the future. See your unit flight surgeon for your personal health issues. The views and opinions offered are those of the author and researchers and should not be construed as an official Department of the Army position unless otherwise stated.
Dr. (LTC) Joseph Puskar is a flight surgeon at the U.S. Army Aeromedical Center, Fort Rucker, AL.