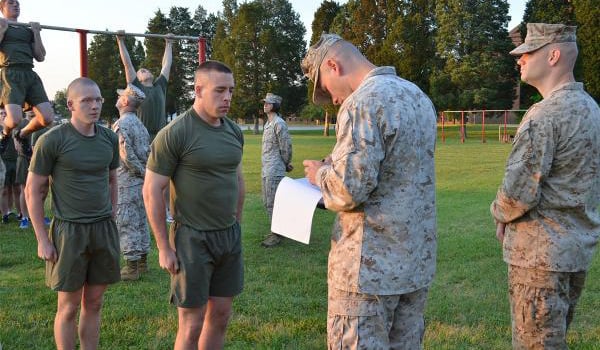 Ask the Flight Surgeon / By MAJ Sonya H. Heidt, MD: Q:What is the process for obtaining a medical waiver? Also, how can I check the status of my flight physical and waiver request?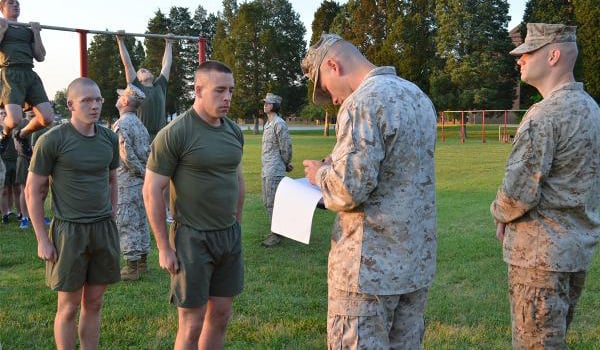 military.com
FS: Air-crewmembers complete an annual flight physical during the APART (Annual Proficiency and Readiness Test) window, where your flight surgeon or other aeromedically-trained provider reviews your prior medical records and conditions as well as any screening tests conducted for this exam (e.g. hearing, vision, EKG, and lab results). Then, he/she completes a physical exam. If your flight surgeon identifies a disqualifying
condition or treatment that requires a waiver, they will write an aeromedical summary and submit it to the U.S. Army Aeromedical Activity (USAAMA) for review. The following general criteria from AR 40-501 paragraphs 6-12d-f, guide aeromedical providers when considering whether a disqualifying condition or treatment meets requirements for a waiver:
It must not pose a risk of sudden incapacitation.
It must not pose any potential risk for subtle incapacitation that might not be detected by the individual and would affect alertness, special senses, or information processing.
It must be resolved or stable at time of the waiver request (i.e., non-progressive).
It must not be subject to aggravation by military service or continued flying.
It must not lead to significant loss of duty such as precludes unsatisfactory completion of training and/or military service.
It cannot require the use of uncommonly available tests, regular invasive procedures, or non-routine medication especially during deployment or assignment to austere areas.
Medication must not have any aeromedically significant side effects; the medication will not mask symptoms subject to acute incapacitation or complications in the aviation environment; and the individual is compliant with medication use.
If the possibility of progression or recurrence exists, the first signs or symptoms must be easily detectable and cannot constitute an undue hazard to the individual or to others.
It cannot jeopardize the successful completion of a mission.
An APL exists for most disqualifying conditions and outlines the necessary requirements for requesting a waiver. These requirements may include specific information about the condition, consultation with a medical specialist, further lab tests, or imaging studies to ensure the condition is stable and meets the requirements for a waiver. Once the crewmember completes these requirements, your flight surgeon will submit an aeromedical summary to USAAMA through the secure electronic system referred to as the Aeromedical Electronic Resource Office (AERO). Aerospace Medicine specialists review and make a formal recommendation to the final waiver authority as noted below:
How does this affect my future flight physicals in the long term?
If AAMA grants a waiver, you will receive a waiver letter that goes into both your medical record and Individual Flight Records Folder (IFRF). Each subsequent year, you may need to complete additional requirements to have your waiver continued. These may include seeing a specialist, additional lab tests, or radiologic studies to ensure your condition remains stable. You can ask your flight surgeon what these requirements are for your specific waiver(s). Given these extra requirements, it is prudent for you to start your flight physical as soon as you enter your APART window.
What is the difference between a disqualification and a suspension?
A disqualifying condition is a diagnosis or medication that does not meet the medical standards for aviation duty. Before receiving a waiver, this condition must be reviewed to ensure it is stable and does not interfere with your ability to participate as an aircrew member or safely egress from the aircraft. A disqualification is considered temporary and will likely resolve or be granted a waiver within 365 days. A suspension occurs when a disqualifying condition poses a risk to yourself or other aircrew members that cannot be reasonably mitigated and you are unlikely to return to flight status within 365 days. Though most suspensions result in permanent grounding, medical conditions that improve or resolve may allow for the lifting of an aircrew member's suspension and return to active flight duty.
How can I check the status of my flight physical?
USAAMA has created a portal for aircrew members to access their flight physicals, aeromedical summaries, and waiver/suspension letters. You can access the site using your CAC-card while logged onto a government computer connected directly or via a VPN to the DoD NIPRNET. You cannot access the site from your home computer. If it is your first time visiting the site, there is an abbreviated registration form you will need to complete. The link is below:
https://vfso.rucker.amedd.army.mil/pls/airportal/airportal.main.welcome
The views and opinions offered are those of the author and researchers and should not be construed as an offical Department of the Army position unless otherwise stated.
MAJ (Dr.) Sonya H. Heidt is a flight surgeon at the U.S. Army School of Aviation Medicine, Fort Rucker, AL.