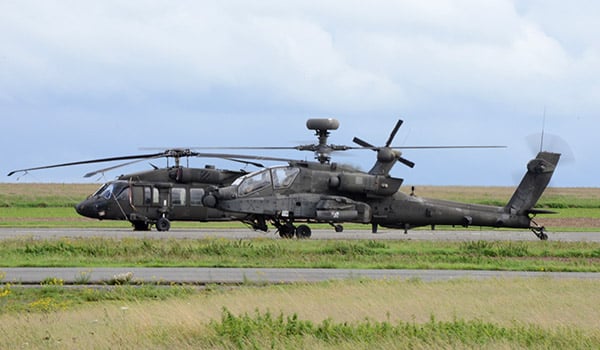 Branch Chief / By MG David J. Francis: Success no longer goes to the country that develops a new fighting technology first, but rather to the one that better integrates it and adapts its way of fighting… – The National Defense Strategy (2018)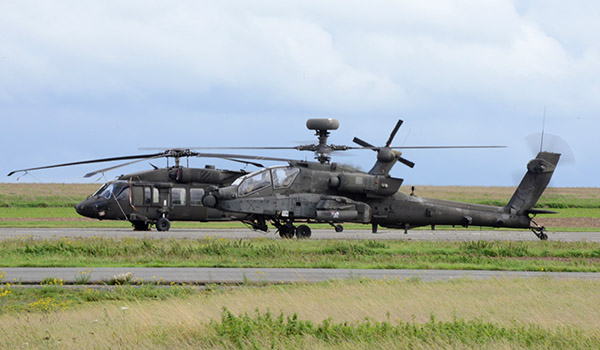 Helicopters of the 3rd Combat Aviation Brigade, 3rd Infantry Division, stage on Chièvres Air Base, Belgium, Oct. 17, 2019 before deploying to more than 17 countries in support of Operation Atlantic Resolve./ U.S. ARMY PHOTO BY VISUAL INFORMATION SPECIALIST HENRI CAMBIER
Once again we are at a defining moment for Army Aviation as we move ever closer to fielding innovative capabilities with the onset of Future Vertical Lift (FVL). The threats that we face today, and the ones we will face tomorrow, compel us to re-evaluate and re-write our concepts and update our doctrine in order to remain dominate on the battlefield. For the Army, FVL is a significant step towards addressing the seventeen gaps it has identified.
The last time we aligned our concepts and doctrine at this level of detail was in the early 1980s with the inception of AirLand Battle. During that time Army Aviation fielded entirely new combat platforms, the UH-60 Black Hawk and the AH-64 Apache, which were two of the "Big 5" programs that contributed to the transformation of the post-Vietnam Army.
The average development time for these two platforms spanned seventeen years and the average time to fully field the capability was an additional eight years. Over the years that it took to field these new systems, the AH-1 Cobra and the UH-1 "Huey" fleets remained a very relevant part of the Combined Arms Team. Then, as now, the demand for Army Aviation was insatiable. These aircraft were sustained and provided with key upgrades that enabled them to deliver capabilities that were still very significant in the AirLand battlefield paradigm of the close, deep, and rear area fights.
The concept of how we fight is now shifting to Multi-Domain Operations (MDO) in order to address and defeat the threat's stand-off capabilities. The MDO framework overlays some very specific tasks (compete, penetrate, dis-integrate, exploit, re-compete) that will continue to levy a high demand on Army Aviation. It is essential that the enduring platforms (AH-64, UH-60, CH-47), which will fly and fight with FVL and future ground forces, maintain interoperability with those systems via a targeted modernization plan.
As we refine the capabilities of the FVL systems and begin fielding them, we will continue to scrutinize the enduring fleet through the DOTMLPF-P (Doctrine, Organization, Training, Materiel, Leadership and Education, Personnel, Facilities and Policy) lens to determine what integrated materiel and non-materiel elements we need to address in order to provide the desired warfighting effects to our aviation fleets.
This approach will help ensure we are able to execute our seven aviation core competencies and continue to support the ground commander and the Joint Force. The bottom line is that we will embrace the tenants of MDO and take advantage of the skills and judgment of our seasoned aviators and leaders to employ, fight and maintain the combined capabilities of all the aviation assets we have.
Above The Best!
MG David J. Francis is the Army Aviation branch chief and commander of the U.S. Army Aviation Center of Excellence and Fort Rucker, AL.