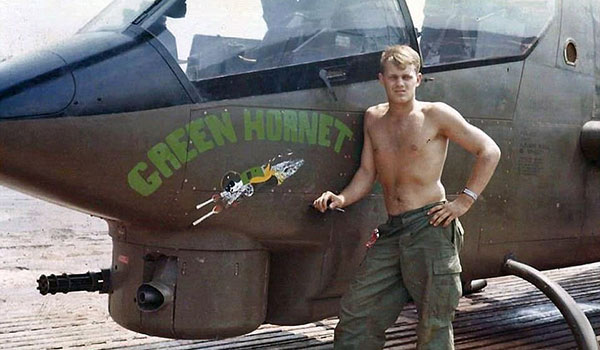 By Rory Tingle / DailyMail.com:  These never before seen pictures from the Vietnam War show the spectacular artwork that helicopter pilots painted on their choppers during the brutal conflict. Images daubed on helicopters included popular cartoon characters such as the Incredible Hulk, Road Runner and the Green Hornet.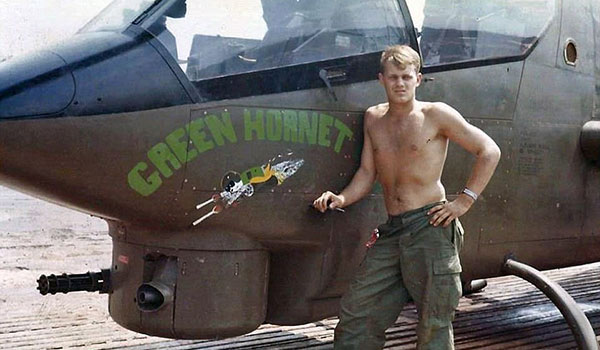 Green Hornet, D Company, 227th Assault Helicopter Battalion, Lai Khe, 1969. Maintained by Steven Buker CE (pictured), it was named after the fictional, masked crime-fighter of comic book, radio, film, and TV fame
Some of the artworks are threatening, including a white skull painted on a red background, but most are playful and innocent. Other pictures show soldiers posing next to The Good Ship Lollipop and The Magical Mystery Tour as they prepare for deployment, in what would prove to be one of the most brutal wars in recent memory.