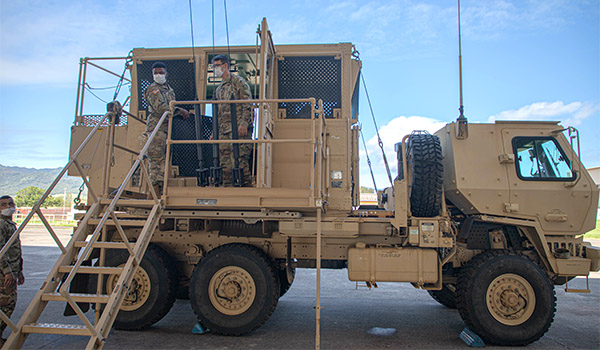 President's Cockpit / MG Jeff Schloesser, U.S. Army Retired: Army Aviation is a Total Enterprise, as Army Aviation Center of Excellence commander and Aviation Branch Chief, MG Dave Francis makes clear in this issue's lead off article. As he writes: "The Reserve and Guard (Compos 2 and 3) comprise 51% of Army Aviation's fleet, and there is no operational or physical way that the Active Duty forces (Compo 1) could fight and win a Large Scale Combat Operation on their own."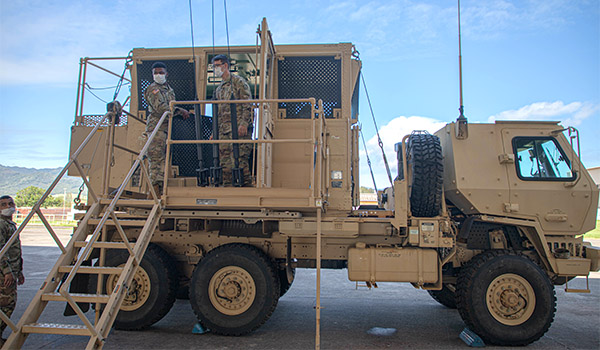 SGT Johnathan Kessel, an aviation component repairer (right) and SPC James Chaffins, an aviation electrician both with the Kentucky Army National Guard's 2nd Battalion, 147th Aviation Regiment, assigned to D Company, 8th Battalion, 229th Aviation Regiment, 244th Expeditionary Combat Aviation Brigade (USAR), troubleshoot a suspected malfunctioning UH-60 Black Hawk helicopter warning light, June 26, 2019, at Camp Buehring, Kuwait./ U.S. ARMY PHOTO BY STAFF SGT LUIS DELGADILLO
To highlight the Army Reserve and National Guard's contribution to our Army and Army Aviation, LTG Charles Luckey, Chief, Army Reserve, and Di-rector of the Army National Guard LTG Dan Hokanson, give us personal over-views of their respective components. They are followed by in-depth articles about the specific Army Reserve and National Guard missions and endeav-ors within Army Aviation by BG Jami Shawley and BG Ray Davis. Next are "deep dives" into the National Guard training sites as well as critical issues impacting the readiness and availabil-ity of our reserve and guard aviators and maintainers, including a piece by our new DCG at Fort Rucker, BG Stan Budraitis.
These articles will clearly appeal to our citizen soldier readers and members, but I encourage all our Compo 1 soldiers to read them too. As the commanding general of the 101st Airborne Division in combat in Afghanistan, it was abundantly clear to me that we are manned, trained, and equipped to fight as a total force team of teams, and that success on the battlefield demands just that. I am proud to have served with multiple Army Reserve and National Guard units and Soldiers over my 34 years in uniform!
Last month I noted it would be an exciting Spring, with the release of the President's budget as well as down-selects in late March for the Future Armed Reconnaissance Aircraft and Future Long Range Assault Aircraft (two selectees per category at this phase). So far we have the budget, and with it will come numerous budget hearings and briefs by our senior Army leadership on Capitol Hill. About 30 days from today as I write this article we should know what platforms the Army Aviation enterprise wants to further develop, which should be exciting to every one of us, but especially our younger members, who will actually operate and maintain these aircraft in the next decade.
That said, I will echo MG Francis in his article – conflict requires a force to be ready now, and you go to war with what you currently have fielded, so we must ensure our fleets stay modernized as we design, fly and test the next generation fleets. The fielding of the UH-60V is just one means to that end, and we at AAAA applaud the PEO and the initial first units to be equipped. What a great capability!
At AAAA National, we are laser focused on our Mission Solutions Summit in Nashville April 22-24. We continue to work closely with our Branch Chief MG Francis and his staff to make this the best and biggest summit in our history. Please go to the AAAA web site and download the agenda: our Chief of Staff and fellow Army Aviator GEN Jim McConville will present our keynote address, and almost every senior Army Aviation leader is speaking. This is going to be a rewarding and FUN event!
And finally – we achieved our goal of 20,000 AAAA members in 2020 this month! All of us at AAAA congratulate our National Vice President of Membership, CW4 Becki Chambers, on this superb achievement! We also thank the team at National – Laura Arena and Chelsea Jarvis – who supported this drive, as well as all our Chapter Membership officers who made it possible.
2020 is off to a great start for our Army and Army Aviation, and as always, I pledge to ensure that AAAA does its part to help YOU: our Soldiers, families, and senior leaders!
MG Jeff Schloesser, U.S. Army Retired 34th President, AAAA
This email address is being protected from spambots. You need JavaScript enabled to view it.