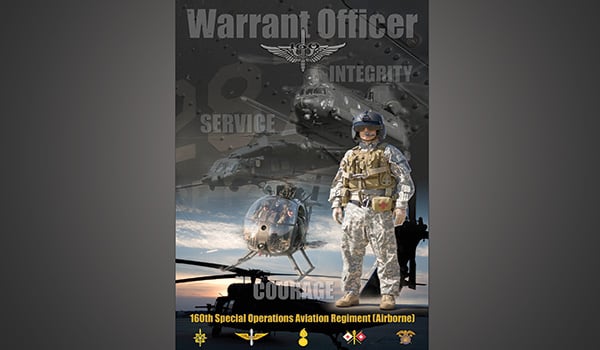 ARSOAC CWOB / By CW5 Mark A. Meyer: There are no secrets to success. It is the result of preparation, hard work, and learning from failure.
— Colin Powell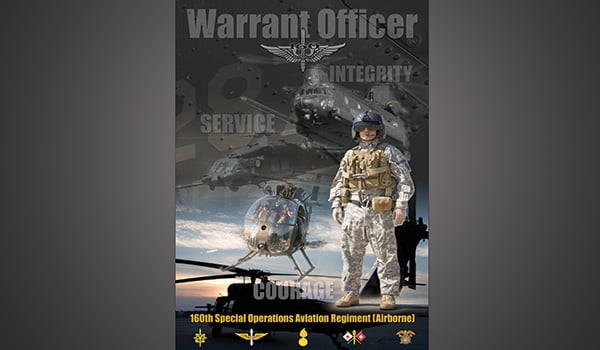 As a senior warrant officer, I have been asked many times during leader professional development (LPDs), what is considered a successful career as an aviation warrant officer? I refer back to a mentor of mine, CW5(Ret.) Robert Huffman, who wrote an article when he worked at the aviation proponent in 2003. At the time I was a CW3 working as the chief of warrant officer recruiting for United States Army Recruiting Command (USAREC). This information has served me well; I have used his article as the basis for this article, rewritten for current times.
Google defines success as:
The accomplishment of an aim or purpose.
The attainment of popularity or profit.
A person or thing that achieves desired aims or attains prosperity.
Defining Success Today
This definition seems direct enough; however, given the continuously evolving Army Aviation culture and the ongoing changes in our Army, many officers are challenged to define what constitutes a successful career for an aviation warrant officer today. When our most senior aviation warrant officers started out, CW4 was the senior warrant officer rank. Of course most of us fixed our sights on that goal, along with earning master aviator wings. Since 1995, CW5 is now our highest grade, many officers recalculated CW5 to be the measure of success. But, how should an aviator define success in today's Army? The purpose of this article is to answer that exact question. What follows are thoughts on redefining success as an Aviation Warrant Officer.
Attaining CW5
Not every Aviation Warrant Officer can attain the rank of CW5. The primary reason is simple: the Army's force structure limits the number of CW5 active duty officers and positions. Currently the active Army has 199 Aviator CW5 authorizations Army-wide. Looking at the last couple of year's promotion results to CW5, the Army selected 13% in FY14, 17% in FY 15 and 34% in FY16. As you can see, the promotion rate percentages fluctuate based on the needs of the Army. The Army institution uses a "best qualified" selection methodology coupled with the fact that there are only so many CW5 authorizations. Therefore, even our most fully qualified aviators may not make the cut to CW5. This is without question, the toughest and most competitive promotion board you will face in your career. Due to the competitiveness and relatively low selection rates, a non-select for promotion to CW5 does not mean that your aviation career has not been successful. Success is what you make of it; you define success.
Be, Know, Do
As you seek to define success in your own career, consider what we do in Army Aviation on a daily basis, rather than simply what we become. The leadership model of "Be, Know, Do" is not simply a way of providing the best for the Soldiers we lead, but it will lead us to personal success and fulfillment in our careers. Have you lived the Army Values? Are you knowledgeable in technical, tactical, and conceptual skills? Do you provide purpose, direction, and motivation for those that you lead? If so, you are a success, no matter how long you stay in the Army or at what rank you retire.
As then-CW4 Huffman said more than 13 years ago, and still rings true today: "In retrospect, the accumulation of flight hours, rank and duty positions are perhaps important qualitative and quantitative factors, however, in our profession, these considerations should contribute in only a small measure when assessing your career in today's Army." Whether it is Special Operations, air assault, attack or MEDEVAC, the accomplishment of the mission is without question the most rewarding aspect of our profession.
Success is not the key to happiness. Happiness is the key to success. If you love what you are doing, you will be successful.
–Herman Cain
Volare Optimos, "To Fly the Best."
CW5 Mark A. Meyer is the fourth command chief warrant officer of the U.S. Army Special Operations Aviation Command (Airborne) (USASOAC), Fort Bragg, NC.