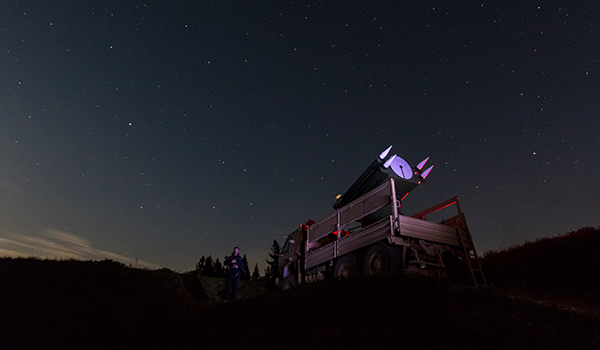 By 1st Lt. Benjamin Haulenbeek: HOHENFELS, Germany – U.S. Army Green Berets assigned to 19th Special Forces Group (Airborne) and attack aviation helicopters assigned to the 227th Aviation Regiment, 1st Cavalry Division conducted missions to engage targets deep in enemy territory during exercise Combined Resolve X here.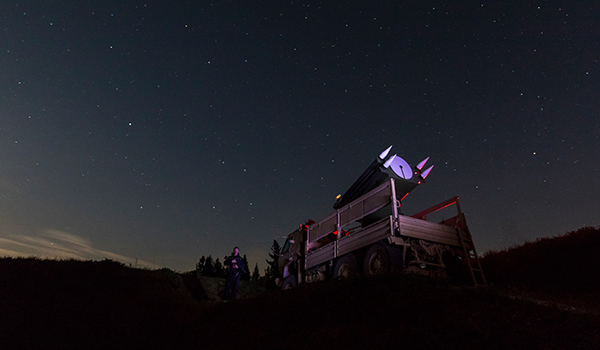 The ability to operate far from friendly lines is a core capability for special operation forces. "Something that SOF elements are experts at is doing deep reconnaissance," said a senior communications sergeant assigned to 19th SFG(A). "We can take the conventional forces mission further and deeper. Their forward observers can only push out so far from friendly lines, and we are able to go in as far as the commander needs us to."
Combined Resolve is a bi-annual U.S. Army Europe-led exercise series that is designed to give U.S. and NATO combat brigades in Europe the opportunity to train within a joint, multinational environment. For CBR X, the 19th SFG(A) used the opportunity to validate and assess their command's ability to operate within a large conventional multinational force.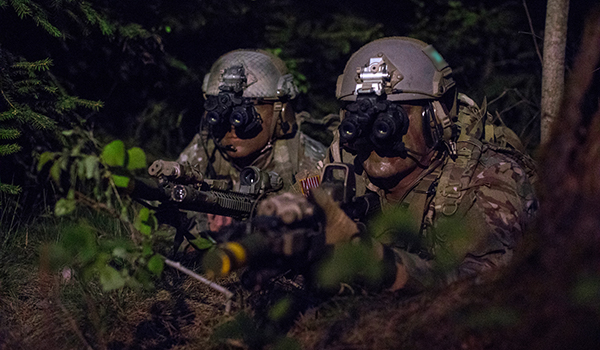 On a mission during Combined Resolve where the objective was to destroy a truck carrying missile system components several kilometers behind enemy lines, the 19th SFG(A) Soldiers and 227th Avn. Regt. leveraged their strengths to destroy the target.
"It was great to have a Special Forces team to work with on this mission which was a deep attack," said 1st Lt. Blake Lemmons, an AH-64 Apache pilot assigned to Alpha Company. 1st Battalion, 27th Avn. Regt. "Anyone with a device that can shoot coded laser energy can designate for us. What SOF can do is get to places that a conventional force cannot."
Operating deep in enemy territory, Special Forces teams greatly enhance the ability of aviation assets to effectively engage targets with their weapon systems without being exposed to enemy fire. SOF is able to designate a target allowing the AH- 64 Apache attack helicopter to launch a hellfire missile from a concealed location several kilometers away. During the maneuver portion of an exercise such as CBR, the fires are notional. During a real-world combat mission, the AH-64
Apache would launch a Hellfire missile at a high trajectory that would then be guided onto target by the SOF team's laser.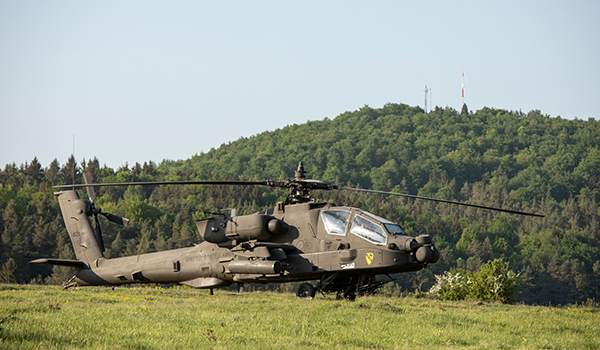 They were set in somewhere with positive identification and could laser the target," said Lemmons. "The power of a remote shot is that we can fire and forget. We don't have to have positive identification on the target, this means we are not designating for the missile that we fire, which minimizes the risk of us being seen or engaged by the enemy."
The increased level of combat survivability is a mutual benefit for both aviation and SOF. When the capabilities of SOF and attack aviation are combined, it greatly enhances the ability of a commander to strike deep in enemy territory.
"We are a small element," said the communications sergeant. "We don't want to get decisively engaged. It is not necessary that we destroy the target, so it's good we can get in and get eyes on and then call for fire or have an aircraft take care of it. Then we can get out without being detected."