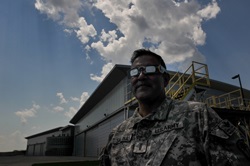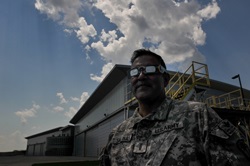 Greenville, SC
Photo by Staff Sgt. Roberto Di Giovine
59th Aviation Troop Command
U.S. Army Chief Warrant Officer Steve Salinas, LUH-72A Lakota pilot with 2-151st SSAB, South Carolina Army National Guard, views the solar eclipse at the Army Aviation Support Facility (Location 2), Donaldson Center, Greenville, S.C., Aug. 21, 2017. The total solar eclipse ran diagonally across the U.S. from Oregon to South Carolina.