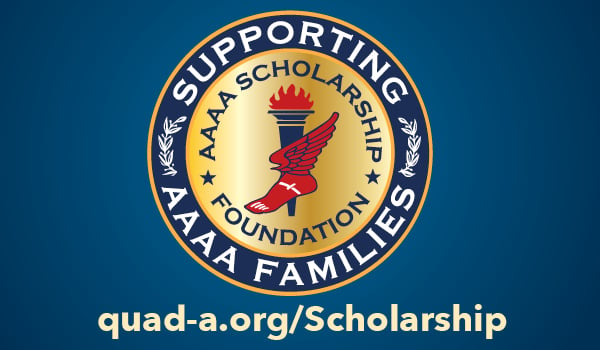 Family Forum / By Judy Konitzer: This year AAAA awarded 313 Scholarships totaling $537,000 to deserving students, spouses, and Soldiers. Many showed their appreciation with thank you notes, and I want to share some excerpts from a few who captured the essence and gratitude of all for these awards, AAAA, and military life as well.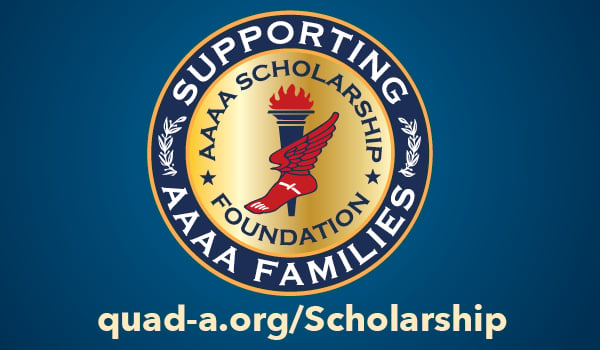 Lorie A. Hanna (Lawrence 'Larry' D. Bell Memorial Scholarship)
My husband is celebrating 20 years of service in the TX Army Aviation National Guard. Other than motherhood, being a military spouse has been the greatest honor of my life. I have met true patriots, selfless heroes, and phenomenal human beings throughout our military experience. We have endured the tragedies of war and the hidden beauty that lies within the hardships. We began my husband's first days of flight school at Fort Rucker, AL, and met fellow servicemen and women who left a lasting impression in our lives.
AAAA is more than a professional organization; it is an extension of our military family, helping to cross our paths with one another and reminding us that we are not alone in this mission. Lorie shared that years ago they attended an AAAA sponsored Christmas event near Dallas which allowed them to emotionally greet Chaplain Sonny and Martha (now deceased) Moore's daughter. The Moore family "showered us with love and support as we entered Army life. Miss Martha battled cancer and through her journey I learned the indescribable role of a military spouse, mother, sister, and friend. 'Military Family' took on new meaning." I am not sure what our future holds, but the memories, the legacy, and the stories that my husband helped to create is priceless, and I am thankful to be a part of it.
We continually seek opportunities for our five children to participate in opportunities that help to recognize their contribution to serving our nation as military kids. It is a wonderful feeling to be recognized for my service as well in supporting my Soldier and receiving this honor to help me continue my education and professional career in education.
Aurora Trani (Joseph P. Cribbins Memorial Scholarship)
This generous scholarship is helping me cross the biggest barrier between me and attending college, and I am endlessly grateful. I appreciate AAAA and the work and time invested in helping students like me move on to the next stage of life with fewer limitations. After reading about the accomplishments of Mr. Joseph P. Cribbins and his unparalleled dedication to organizing the Army Aviation logistics personally, I felt that as a recipient of his memorial scholarship it is my job to go into the next four years of school with the kind of dedication and devotion he exemplified.
Harriett H. Marshall for Rebecca Dillon (Otter-Caribou Heritage Scholarship)
My husband, David, would have been so very happy to know that one of our grandchildren was honored in this way. It is wonderful that you all are carrying on such good work for the children and grandchildren of those who served. May God richly bless you all.
Walter Harper (Air Assault Chapter Ted Crozier Scholarship)
As a child of an Army Aviator, I cannot truly express how much it means to have such an amazing community of people and organizations, like AAAA, that provide us with relentless support. Thank you for this generous gift and fantastic opportunity.
Major Brian J. Haley (Washington-Potomac Chapter Scholarship)
The scholarship was an absolute blessing during a difficult time for me and my family. I was planning on taking the semester off until the award letter arrived as we were not going to be able to make it work financially. I will be forever grateful to AAAA for their help in completing my graduate degree!
Hannah M. Massar (Don Munsch-Jimmy Doolittle Chapter Scholarship)
As I begin my senior year at the University of South Carolina…I am especially thankful looking back upon the continuing support of everyone at AAAA over the last four years…as a recipient of this specific award on multiple occasions. The exceptional generosity of this fine organization has made a significant impact during my academic career, and I will forever be grateful.
Judy Konitzer is the family forum editor for ARMY AVIATION; questions and suggestions can be directed to her at This email address is being protected from spambots. You need JavaScript enabled to view it..">This email address is being protected from spambots. You need JavaScript enabled to view it..