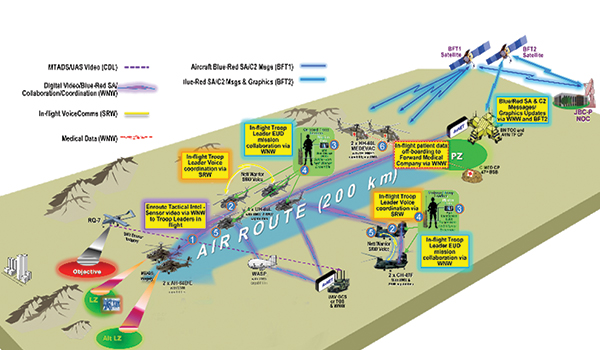 Aviation Support / By COL Gerald R. Davis: The Project Management Office for Aviation Systems (AS) consists of over 50 product lines, spanning across four unique product offices: Aviation Ground Support Equipment (AGSE), Aviation Mission Equipment (AME), Aviation Network & Mission Planning (ANMP), and Air Traffic Control (ATC).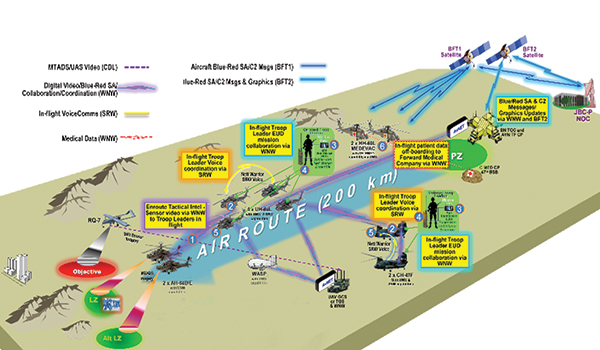 Our dedicated team of Soldiers, Army Civilians, and Support Contractors daily manages both software and hardware that touches every aircraft in the Army's aviation portfolio. The PM AS team is committed to the mission of developing and integrating a wide spectrum of world class aviation products and services to meet Soldier's needs, generate common aircraft solutions, and conserve resources. We cover every phase of acquisition, starting from the materiel development decision, through system sustainment, to finally retiring systems as part of the integrated life cycle management system. The AS Project Office is currently heavily engaged shaping important initiatives that will define the technical approaches for the integration of Aviation Data Systems into enterprise level logistics systems, and align our current and future products with the Aviation Restructure Initiative and the Long-range Investment Requirements Analysis.
The AGSE product office completed significant efforts to field the Standard Army Towing System and the Shop Equipment Contact Maintenance vehicle. Their ongoing modernization efforts include the fielding of a new Common Aviation Tool System, the Aviation Light Utility Mobile Maintenance Cart, and defining options to field and sustain a new crane replacement capability.
The AME team continued its successful efforts with the fielding and development of such critical aviation enablers as the APX-123, the Mobile User Objective System, Blue Force Tracking 2 and the Automatic Dependent Surveillance – Broadcast (ADS-B) Out.
ANMP continues to move forward fielding recommended enhancements to the Aviation Mission Planning System (AMPS), allowing aviation professionals to plan, rehearse, execute, and review operations across multiple aircraft and multiple routes. In addition, the AMPS team continues to refine the Centralized Aviation Flight Record System with real time capability updates for air traffic services personnel.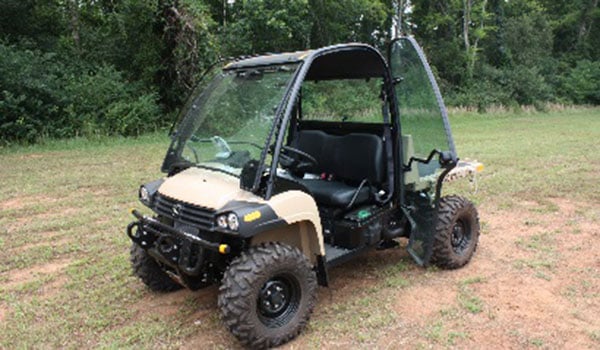 The ATC team is moving forward with enhancements to the Air Traffic Navigation, Integration, and Coordination System and the Tactical Airspace Integration System thereby upgrading their capabilities and standardizing sustainment support. Additionally, ATC is moving forward with a contract award and fielding effort for the Mobile Tower System (MOTS), which will replace the outdated AN/TSW-7A tactical tower.
Network Integration Evaluation
In our continual effort to provide the best operational capability for our rotary wing platforms and soldiers, Aviation Systems is the "foot in the doorway" for Army Aviation in the Network Integration Evaluation (NIE). Aviation Systems recognized the importance of NIE at its inception in July 2010 and since then has led PEO Aviation's participation in each of the NIE semi-annual operational testing events. As an example, AS NIE representatives identified early on the absence of an available aviation version of a Joint Tactical Radio System, and helped foster quick and strong agreement within the aviation community to deliver representative and relevant solutions to establish air-ground operations as a necessary component of future tactical networks. Solutions were achieved through the application of ground network radios acting in a surrogate capacity, and orchestrating support of the Aviation and Missile Research, Development and Engineering Center (AMRDEC) and the Army Evaluation Command (AEC) to provide the necessary releases to allow these radios for use in unit aircraft at the NIE test events.
These initiatives benefited greatly from support within the Office, Assistant Secretary of the Army for Acquisition, Logistics, and Technology (ASA, (ALT)), Army Staff, and the Brigade Modernization Command (BMC) for overcoming Agile Process headwinds created by an inability to offer program of record radios for the NIEs. There was sufficient understanding within the senior levels of the NIE community that recognized representative aviation play was imperative for early and continued assessment of the aerial tier in the total Brigade Combat Team (BCT) network (see Figure 1). These events were highly successful as they shed light on aviation's role as a provider of aerial tier network services, as a consumer of mission command services within the total network, and the need for aviation platforms to extend mission command updates to the cabin compartment for enroute situational awareness to leaders.
Aviation's predominant accomplishments since the initial NIE event in July 2010 are represented by the growth in scope and technical depth of the following initiatives:
Demonstration of qualified airworthiness of forward area Soldier Radio Waveform (SRW) capable radios on UH-60, AH-64, and OH-58D aircraft
Aerial extension of cross banded waveforms in forward, mid, and high capacity network tiers
Dynamic "Over The Air" (OTA) enroute updates of mission graphics to aircraft multifunctional display
Mode 5 Level 2 IFF position aircraft position reporting through TAIS to BCT Common Operating Picture
Aviation mid-tier OTA delivery of:
Aviation Mission Planning System updates to enroute aircraft
Enroute Telemedicine data and voice services to medical treatment unit
Mission command messaging to end user devices of enroute leader
Apache and Shadow video to end user devices of enroute leaders
It is critical to maintain the air/ground interoperability between Soldiers operating at the most forward edge of the battle space and Army aviation that support them. Very few assets have the extended reach-out capability as Army Aviation talking directly to soldiers on the ground, and providing effective and responsive actions. Aviation's ability to effectively use the SRW capability at the point of the attack is critical for coordinating fires, extractions and support.
In addition to extending our communications capability and providing situational awareness to the Soldier, it is imperative that Army aviation be able to provide responsive support anywhere, anytime. It is commonly known that we "own the night." We are working today to "own the environment." PM AS is working in concert with the Army's Research Development and Engineering Command, the Special Operations community, and Industry who are all expending tremendous effort to demonstrate and test a see-through capability for both man-made and natural obscurants.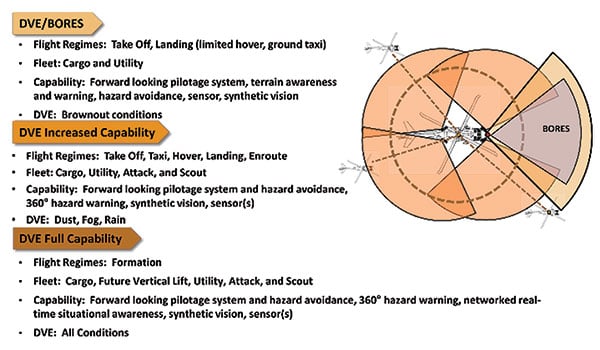 DVE/BORES
Aviation Systems is working on a Brownout Rotary-Wing Enhancement System (BORES) that addresses an immediate need for a pilotage capability to operate in a brownout degraded visual environment (DVE) condition. Initial indicators from the analysis of alternatives is that a multi-sensor solution is required in order to penetrate the aircraft induced brownout condition and allow pilots to safely land an aircraft with much less risk than we currently experience today. The current approach is to initially provide multispectral solutions focused on brownout conditions, with a path ahead to a broader range of obscurants that create degraded visual environments. DVE capabilities are provided not just by strapping on sensors, but by integrating them with handling quality improvements developed by aviation platform programs, and also with symbology improvements being worked by PM Air Warrior. Our goal is to leverage and synchronize efforts for cueing, flight controls and a holistic architecture supporting the full spectrum solution of 360 degree situational awareness and operations. Thus, the initial BORES capability is a departure point, not a DVE destination.
PM Aviation Systems continues to dynamically leverage the power of system integration on our aviation platforms. We will continue working to sustain and modernize our current systems, while developing and enhancing future capabilities. Our ultimate goal is to reduce the workload of our Soldiers while providing them with increased combat capabilities.
COL Gerald R. Davis was the project manager for the Aviation Systems Project Office, Program Executive Office, Aviation located at Redstone Arsenal, AL when this article was written.