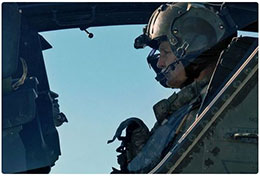 CW5 Ken Jones' time with Boeing Apaches started with the A Model in 1986.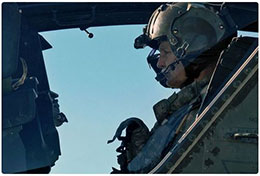 After service in the Army, the Utah National Guard, three tours in Afghanistan and one tour in Kuwait, CW5 Ken Jones has achieved what no other Apache pilot has: 10 thousand hours flying Apaches. Check out the video on this page to see his story and go here for more information about Apaches.
CW5 Ken Jones prepares to take flight in this AH-64 Apache in Draper, Utah, a few months after hitting the 10 thousand flight hour mark. Jones' total flight hours include 2,270 combat hours. As an Apache instructor, Jones has trained hundreds of soldiers who have gone on to serve all over the world.