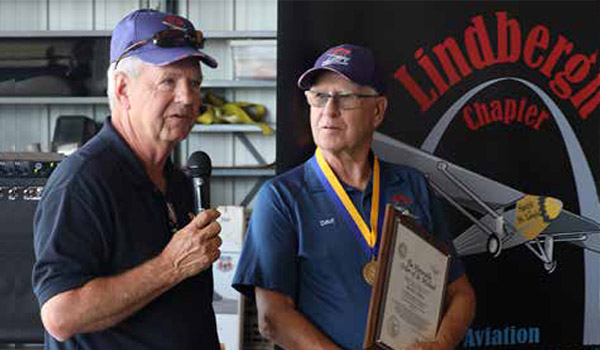 President's Cockpit / MG Tim Crosby, U.S. Army Retired: By the time you read this I will have already visited with the leadership of over a dozen AAAA chapters.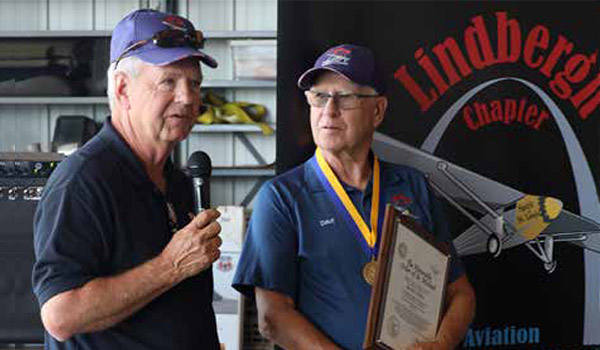 MG (Ret.) Tim Crosby addresses attendees at the 60th Birthday Celebration of the Lindbergh Chapter in St. Louis, MO following the induction of chapter president, Mr. Dave Weller, into the Gold Honorable Order of St. Michael on June 5, 2021. See page 45 for more photos and info. / LINDBERGH CHAPTER COURTESY PHOTO
As I mentioned last month, my goal is to personally engage on site with all 78 chapters to directly hear of their concerns, and how we at the National AAAA may better support them, and through them, support you! Your local chapter is the key to the AAAA experience. Without a vital chapter experience we are bound to a path of irrelevance.
With each chapter that I visit, I am more and more impressed by the amazing range of our chapters' composition from nearly 100% active duty in some cases, to nearly 100% civilian industry and retired in others. Some are almost entirely National Guard centric, others Reserve, and a few are totally college and high school based. Truly an amazing breadth which represents our entire Army Aviation Community from the beginning of our careers at Junior ROTC, and Army schoolhouses to being retired/retired and everything in between. All of us share a common passion and love for Army Aviation.
Along with other members of the National Executive Group, I have also had the opportunity to present a number of Gold Orders of Saint Michael around the country. Last year we presented over 400 OSMs and Knights to the best and brightest in our formations; in this issue alone, there are 29 inductions – see page 46 for the coverage of those honored by this outstanding AAAA program in coordination with the Aviation Branch. AAAA is all about recognition ranging from our National awards program and Hall of Fame to the Soldier of the Month program in the local chapters.
Speaking of outstanding individuals, I have also recently had the opportunity to have a dinner meeting with the chairman of our AAAA Senior Executive Associates, GEN Scott Wallace. The objective of this meeting was to get his thoughts on key initiatives from the non-aviator, Big Army perspective and to initiate planning for future meetings of this group of retired non-aviator three and four star generals. These senior leaders volunteer their time to AAAA to help support you all and your interests to the very highest levels of our government, industry and national leadership. Our next meeting of the Senior Executive Associates will take place in mid-October right after AUSA in Washington DC.
We at the National Executive Group are also working on a number of other initiatives to include a hard look at the National Awards voting process and bringing new members onto all our board committees to best represent you our members, particularly looking at ways to engage and attract you younger and more junior ranking members.
P.S. if you have not heard already the NEG also authorized an additional $1,000 per chapter above the standard annual $5,000 allocation to help kick start their first in-person chapter meetings as we emerge from the COVID situation. The event has to happen within 90 days; the idea is to get everyone together following the pandemic. If your chapter has not held a meeting yet they will be in the near future.
As always, let me know your thoughts directly at This email address is being protected from spambots. You need JavaScript enabled to view it..">This email address is being protected from spambots. You need JavaScript enabled to view it.. Your all volunteer AAAA board is here to serve you and your chapters… not the other way around.
Have a safe summer.
MG Tim Crosby, U.S. Army Retired
35th President, AAAA