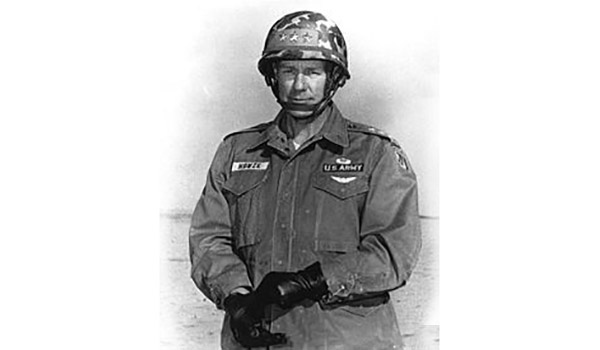 The Army Aviation Division, OAC of S. G-3, Operations was established on 1 February 1955. Brigadier General Hamilton H. Howze was announced as Chief of the new Division that formally replaces the Army Aviation Branch, O&T Division.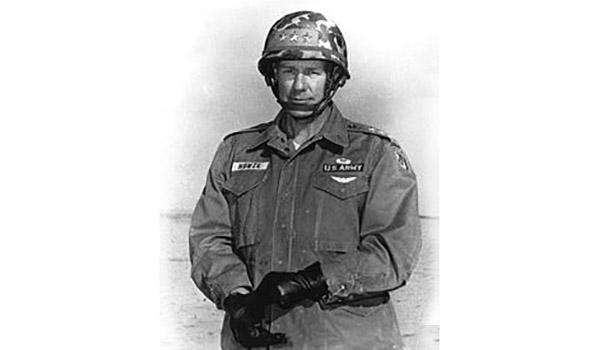 BG Hamilton H. Howze
The new Division, acting under the general direction of the Assistant Chief of Staff, G-3, is the General Staff Agency charged with performing all staff work related to the discharge of the functions and responsibilities assigned to the Assistant Chief of Staff, G-3, as they relate to Army Aviation.
Also assigned to duty with the new Division are Col. Warren R. Williams, Lt. Col. Ford E. Allcorn,[1] Lt. Col. O.G. Goodhand, Lt. Col. John L. Rowan and Lt. Col. Edgar C. Wood.
Endnotes
[1] As Captain Ford E. Allcorn, he led the first sanctioned Air OP operation, November 9, 1942, during Operation: TORCH. Three Cubs were cast aloft from the aircraft USS Ranger (CV-4). Allcorn became the first Army Aviator shot down in combat in addition to being the first to be wounded.
Sources: See page 7, Army Aviation, Vol. 3, No. 3, New York, NY., March 1955.
Additional sources: Books:
Francis, Devon, Mr. Piper and His Cubs, The Iowa State University Press, Ames, Iowa, 1973.
Raines, Edgar F., Eyes of Artillery: The Origins of Modern U.S. Army Aviation in World War II, Center of Military History, United States Army, Washington, D.C., 2000.