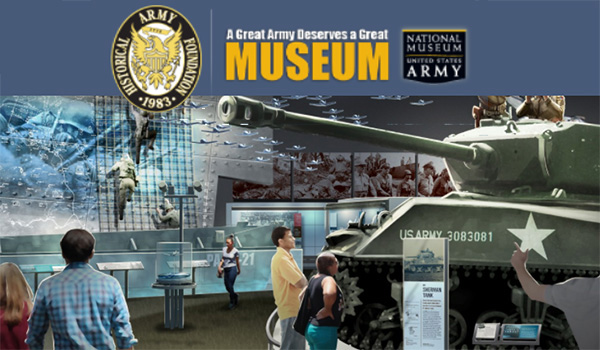 ARLINGTON, Va. – The Army Historical Foundation has launched the National Museum of the United States Army's online Museum Store, offering Army apparel, souvenirs, gifts, and a line of exclusive National Army Museum products. Every purchase will support the ongoing construction of the Museum, which is expected to open in late 2019.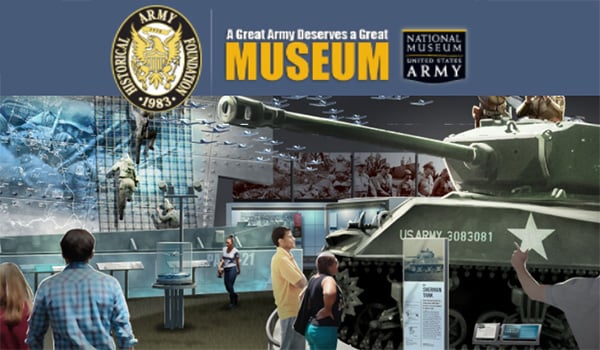 Orders can be processed and delivered within a week, making it the ideal option for those shopping for Army gifts this holiday season. The store includes popular items such as Army hats, sweatshirts, Under Armor gear, and water bottles. The selections also feature a line of more unique gifts and accessories, including a retro U.S. Army duffel bag, a limited number of 2011 Army Commemorative Coins provided by the U.S. Mint, bi-fold leather wallet, and special edition holiday ornaments featuring selected works of combat art.
"The Foundation is always looking for new ways for people to get involved with and support the campaign to build the National Army Museum," said Kerri Kline, chief of operations for the Army Historical Foundation. "The online Museum Store provides Soldiers, veterans, their families and supporters an outlet for showing their Army pride while helping build the future home of Army history."
The online store is accessible through the Foundation's website, armyhistory.org.
The National Museum of the United States Army is being constructed through a public private partnership between the U.S. Army and the Foundation. The Foundation is raising the funds necessary for building the Museum. Once the Museum opens, the Foundation will oversee all income generating activities, including the physical and online store, and manage the event spaces.
About The Army Historical Foundation
The Army Historical Foundation establishes, assists, and promotes programs and projects which preserve the history of the American Soldier and promote public understanding of and appreciation for the contributions by all components of the U.S. Army and its members. The Foundation serves as the Army's official fundraising entity for the Capital Campaign for the National Museum of the United States Army. The Museum is currently being constructed at Fort Belvoir, Va., and will honor the service and sacrifice of all American Soldiers who have served since the Army's inception in 1775. For more information about the Foundation, the National Museum of the United States Army, and the Registry of the American Soldier, visit www.armyhistory.org.