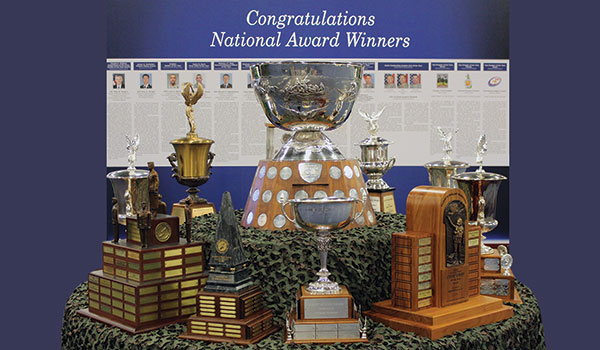 Family Forum / By Judy Konitzer: This is part 2 of reflections from awardee family members from the 2015 Army Aviation Mission Solutions Summit that I am honored to share with our readers.
John J. Stanko Army National Guard Aviation Unit of the Year – MAJ Byron N. Cadiz and 1SG Keith I. Nakahara
"As the spouse of a Soldier, I vowed to support Byron wholeheartedly in any endeavor that he sought out in his military career. When we started dating I wasn't sure what kind of commitment this would entail, but over the years it became apparent that God, unconditional love, communication, strength, and sacrifice on both of our parts through the high and low times was the key to success. This included being the rock for our two young children during deployments, drills, meetings, flying, and schooling.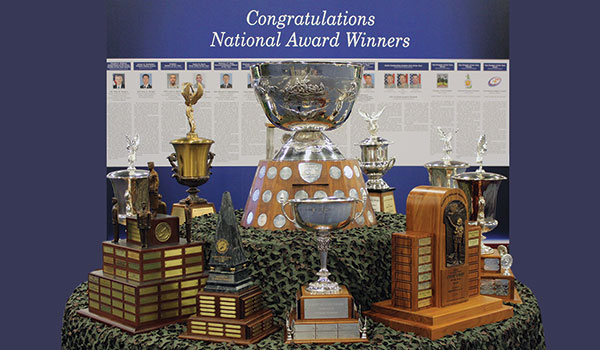 I knew his job s a technician in the National Guard, would require him to be away from home more often than not. When Byron told me that his unit had won the Award, we immediately gave praise and honor to God Almighty for His favor and blessings upon him, his First Sergeant and the unit's men, women, families, and friends. Every person played an integral part in its accomplishments and ultimately in its success for receipt of the award.
There aren't enough words to express how humbled and blessed I felt being able to attend the AAAA Summit in Nashville and share this moment in my husband's career. I am so thankful for the time and life experiences I acquired there and will hold these in my heart and share with others for many years to come. To be frank, I wasn't familiar with AAAA's yearly conferences and did not understand the magnitude of who and what AAAA represented. Attending this summit helped me to gain understanding and a newfound appreciation for it, its members, board members, contractors, and the employees who choose to be a part of this phenomenal organization.
This was my first AAAA Summit experience, and we were overwhelmed at the generosity and hospitality extended towards us during our time there. Janis, Corey, and our photographer Alice, among other AAAA staff, welcomed us with loving arms and made sure that we, along with all the awardees and their families, were comfortable and able to experience everything AAAA and Opryland had to offer. The events that we experienced were beyond amazing. The Marriott Gaylord Opryland Hotel was magnificent and its numerous facets left me in awe. The Atrium immediately took me back to the mountains and lush foliage of Hawaii, and it felt like a home away from home. The Awardee dinner the first night we arrived was a great way to meet AAAA's Board members, and we also thoroughly enjoyed meeting and building relationships with other awardees and their families while hearing their amazing stories.
The Hall of Fame Reception and Induction Banquet was another avenue for us to meet and learn about the heroism that the awardees and their families experienced. What a true honor to be amongst people who love their country, job, and others more than life itself. It was an honor for me to be able to share battlefield stories with other spouses and learn that unconditional love, sacrifice, and resiliency are what hold them together today. The Photo Safari and Wine Tasting tours with a crash course in what makes Nashville so unique also provided me time to spend with spouses and their families, where we shared stories, laughter, and even some tears all the while enjoying the music city and its history, barbecue, cupcakes, wineries, vineyards, and the beautiful backcountry and rolling hills of Tennessee.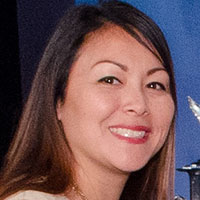 I have stowed away so many memories from this AAAA Summit 2015 experience, and I was most grateful for the time that I was able to spend with amazing, loving, passionate, and self-less people. I vowed to my husband that we would return again to another AAAA Summit. Through this I have also developed a deeper level of appreciation for our Soldiers, who continue to serve and sacrifice their lives for America, and for their families, friends, leaders, and the corporations who support them. Thank you also to AAAA for your self-less sacrifice, unconditional love, and the passion that you have for us and for each and every person who will also stand up for and support Army Aviation Association of America! God Bless America."
…Chanelle Cadiz
U.S. Army Reserve Aviation Unit of the Year – 90th Aviation Support Battalion
"The Rattlers of the 90th ASB make each and every one of us proud to pledge our allegiance to our great nation and to call ourselves military families. The honor of the USAR Aviation Unit of the Year award could not be better placed than on the fine individuals of the 90th ASB. This honor serves as tangible proof that all of the sacrifices made by soldiers and family alike are completely in service to the higher cause that is the United States of America and all that she stands for."…Kayla Lingenfelter, Headquarters and Support Company Family Readiness Group Leader
Each of the awardee family members I met was an inspiration and I hope the comments in this column have given you some insight as to why they are also deserving of the National Awards their Soldiers received.
Judy Konitzer is the family forum editor for ARMY AVIATION; questions & suggestions can be directed to her at This email address is being protected from spambots. You need JavaScript enabled to view it..">This email address is being protected from spambots. You need JavaScript enabled to view it..