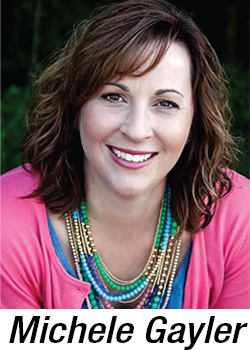 AAAA Family Forum / By Michele Gayler: Military life has many unique challenges and no one feels it as acutely as a Military Spouse. Because of our unique lifestyle, many military spouses have put their own careers on hold to support their Soldier and their ever-changing life.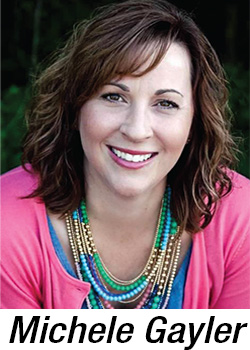 When soldiers move to a new location they are immediately assigned to a job/unit and therefore have a purpose, not to mention built-in adult relationships (friends). A spouse, however, is moving to a new location, possibly leaving behind a job or career that they love, and many times with no prospects for something in their new location. This leads to job hunting, a daunting task when the inevitable question will come… how long will you be here? Many companies are not interested in hiring a temporary employee who will leave them in a year, two, who knows?
Our vagabond life is so foreign to most employers that it puts mil spouses at a huge disadvantage. Also, many companies think that military spouses are rigid and not flexible. This is laughable. It's not just the outside world that we are up against. Not long ago there was a sentiment that an Army spouse should not have a job, especially if their Soldier was an officer or NCO. There was a disapproving look that you could get from other spouses, one that said you aren't a team player. It was unfortunate and unnecessary. Thankfully this is starting to go the way of pillbox hats and white gloves.
The Army and Department Of Defense have come a long way in supporting the working spouse population. Through many lobbying entities (NMFA, AUSA, MOAA) who are armed with the fact that military spouses have a 42% unemployment rate, the DoD has come to realize the importance of not only encouraging companies to hire military spouses, but to also facilitate the job search and hiring process. If you are the spouse of a Soldier, Airman, or Marine and are ready to head into the work force, there are many resources available today.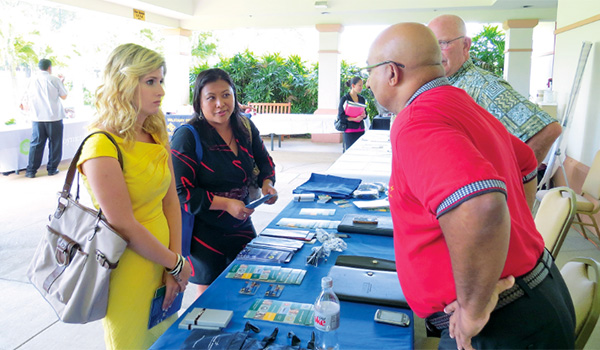 Employment Readiness Program outreach
The Employment Readiness Program (ERP) from Army Community Service at your local installation is a great place to start. They host workshops for resume building, how to apply for a federal job, and have a plethora of tools to assist you in not just a job search, but a job 'campaign.'
Tools include the virtualcareerlibrary.com, passportcareer.com, and onetonline.org. The ERP is a great "in person" resource with local connections to help in your campaign. For example, Mr. Mike Kozlowski at Fort Rucker Employment Readiness is enthusiastic about helping his customers find something they are passionate about! He believes you have to market yourself to the employer with your resume and show the employer why you are the only person for the job. He also knows that many spouses have breaks in their careers and can help you word your resume to reflect your volunteer time as a positive.
Spouse Education and Career Opportunities (SECO) was created by the DoD especially for spouses. You can access it through militaryonesource.org. The program offers free, personal counseling for all military spouses looking to boost their careers or head back to school. In addition to one-on-one counseling, you have access to resume builders, individual career planning, and mentorship programs. They host a monthly webinar the first Tuesday of each month at 12:00 P.M. EST. They are also hosting a Virtual Spouse Symposium May 15-18. Register at https://myseco.militaryonesource.mil.
Hire our Heroes is a program of the Chamber of Commerce, uschamberfoundation.org, that hosts hiring and networking events across America exclusively for military spouses. Their In Gear Career program provides military spouses with career development and networking opportunities in military communities around the world. They also offer a digital experience that helps spouses build a skills-based resume that highlights their work and volunteer experience with Career Spark. This is accessed through www.mycareerspark.org/.
Military Spouse Employment Partnership (MSEP) msepjobs.militaryonesource.mil is a resource that the above entities partner with which serves to connect spouses with employers looking for the unique skills and attributes that military spouses possess. They work with Fortune 500 companies to assist you in connecting you with your dream job.
The Milspo Project. If you have been dreaming about starting your own business, all the above entities have the ability to help you, however milspoproject.org is a global network of U.S. military spouses who believe entrepreneurship is a unique answer to the military spouse unemployment crisis in our country. They facilitate local community meet ups to network, share ideas, and learn more about business through the process of goal setting and peer accountability with other milspreneurs.
As I am writing this, I am finding more and more establishments have jumped into the ring to help military spouses find gainful employment. I am thrilled to see that this has become a nationwide movement, and that as military spouses we have more resources today than ever!
We have the ability to love a soldier and still shape our own future.
That's a good thing!
Michele Gayler is the spouse of MG William Gayler, aviation branch chief and commanding general of the U.S. Army Aviation Center of Excellence and Fort Rucker, AL.
Judy Konitzer is the family forum editor for ARMY AVIATION; questions and suggestions can be directed to her at This email address is being protected from spambots. You need JavaScript enabled to view it..">This email address is being protected from spambots. You need JavaScript enabled to view it..