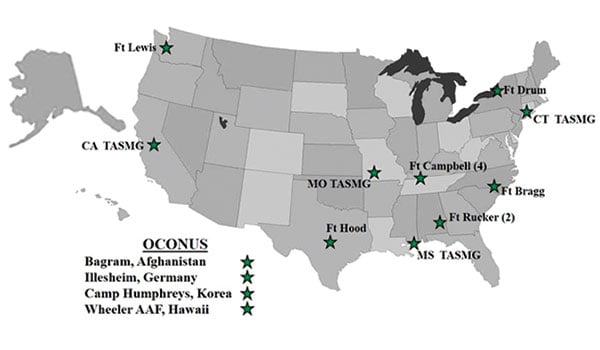 Tech Talk / By Mr. Clarence Hitchings and Mr. Miguel Sanchez: You're a maintainer performing a scheduled maintenance inspection on your UH-60M Black Hawk and you notice one of the main rotor blades has a small puncture on the upper honeycomb surface. You consult the current technical manual for this aircraft and to your surprise there is no repair for this area.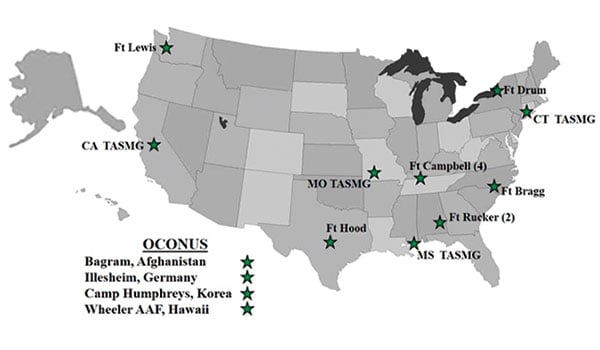 Your production control and quality control come to the same conclusion so you ask your AMCOM Logistics Assistance Representative (LAR) who agrees with your assessment and tells you to contact your Liaison Engineer (LE).
Liaison Engineers (LE) are the Army's aviation engineering resources committed to the goal of providing on-site and remote field engineering support required to meet Army aviation readiness and mission requirements throughout the world. They are a single point of contact for maintainers requesting support from AMRDEC's Aviation Engineering Directorate (AED) for maintenance engineering issues. LE's are Department of the Army (DA) civilian aerospace engineers who have an accredited degree in engineering and years of aviation maintenance experience.
LE Locations
While most aviation units have on-site LARs provided by AMCOM, only 14 sites have LEs. The requirement for a permanent on-site LE is determined by the unit or major command. Since AED is a reimbursable funded government organization, they are also paid for by the unit or major command they support.
LE's provide real-time hands-on engineering solutions to complex technical problems. However, there are times when the scope of damage or availability of supply assets precludes maintaining aircraft within published limits. The next available options to the maintainer are to ground the aircraft or request a deviation or non-standard repair.
All deviations, non-standard repairs, or engineering solutions to problems not addressed in published data must maintain airworthiness requirements of the aircraft. Therefore these actions can only be issued and approved by the airworthiness authority. AED is the designated airworthiness authority for most U.S. Army aviation aircraft and projects its airworthiness authority through its engineers including the 18 LEs at CONUS, OCONUS and deployed locations.
MEC
A Maintenance Engineering Call (MEC) as defined by Army Regulation 70-62, "Airworthiness of Aircraft Systems," is the official airworthiness document used by the AMCOM LAR or other unit personnel to describe the issue and by the LE to provide an engineering response. MECs cover a broad range of engineering dispositions which include, but are not limited to: sustainment level repairs, major structural repairs, local fabrication of components, expanded damage limits, deferred maintenance or clarification of published procedures. As part of the MEC process, the LE must also determine if the unit has the experience, tooling and facilities to perform the necessary repairs before they sign and authorize the MEC.
LEs also assist the units by recommending improvements in training, tooling, and processes. Being co-located with the maintenance activity allows the LE to assess the unit's maintenance capabilities and develop a level of trust with the maintainers. The LE also acts as a force multiplier by utilizing their reach-back capability to AED, the depot, project office (PO), and/or the original equipment manufacturer (OEM) as needed.
Over the past five years, LEs have answered over 40,000 MECs saving the Army more than 59,000 readiness days and over $268 million under the Army Value Engineering (VE) program resulting in an average return on investment of 15 to 1.
LE's have also voluntarily deployed to active theaters of operation in Kuwait, Iraq, and Afghanistan. Over 70 individuals from throughout AED have volunteered for deployment with some serving multiple tours of duty. As of January 2017 AED will have deployed its 100th LE in support of operations in Southwest Asia.
Mr. Clarence Hitchings is chief of the Liaison Engineering Branch and Mr. Miguel Sanchez is an aerospace engineer in the Liaison Engineering Branch of the Aviation Engineering Directorate of the U.S. Army Aviation and Missile Research, Development, and Engineering Center at Redstone Arsenal, AL.