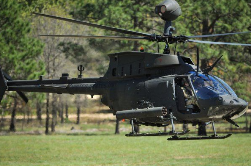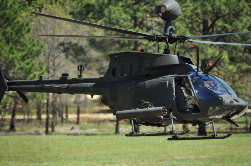 Approximately three years after defense officials proposed eliminating the Kiowa helicopters from the Army's aviation, all but two squadrons – each flying thirty helicopters – have said "goodbye" to the Kiowa.
Of those that remain, half are in South Korea and the other half are at Fort Bragg.
This Friday, the 1st Squadron, 17th Cavalry Regiment will fly all thirty of its Kiowa Warrior helicopters over Fort Bragg and Fayetteville for the last time. This rare flight formation is unlikely to be repeated.
Residents are encouraged to view the flyover from the U.S. Army's Airborne & Special Operations Museum in downtown Fayetteville.
This article was originally found here.