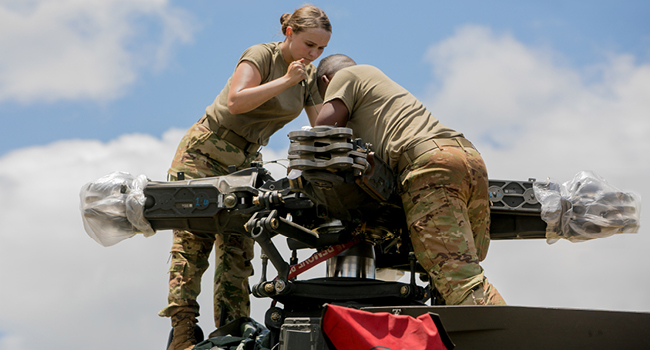 Reserve Your January Ad in ARMY AVIATION Magazine  Today!
 – Special Focus Topics –
Aviation Maintenance 
U.S. Army Aviation and Missile Command (AMCOM) Huntsville, AL, Aviation Repair Parts, Tools, Fasteners, Lubricants, Life Cycle Support, Corrosion and Airframe Repair, inspection, troubleshooting, adjusting and calibrating Aircraft Systems, Test, Measurement, & Diagnostic Equipment (TMDE) – Tool and Test Kit Management. Aviation Maintenance training at 128th Aviation Bde. Corpus Christi Army Depot update.
Insertion Order Deadline: December 1, 2020
Material Deadline: December 15, 2020
Contact: Bob Lachowski or Erika Burgess at This email address is being protected from spambots. You need JavaScript enabled to view it.
(203) 268-2450 FAX: (203) 268-5870