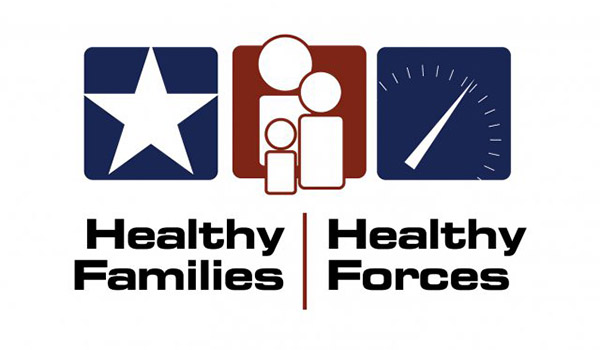 Ask the Flight Surgeon / By MAJ Erik S. Johnson, DO and MAJ Joseph J. Pavelites, MD, PhD, MPH : This issue, instead of answering a specific medical question, let's discuss healthy lifestyle choices.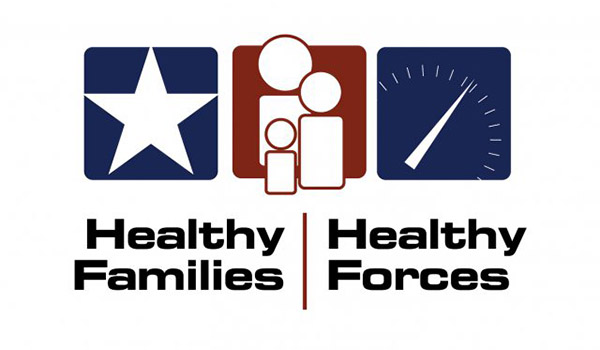 Starting in 2016, U.S. Army Research Institute of Environmental Medicine and Tufts University researchers behind the ongoing weight-loss study, Healthy Families, Healthy Forces, will recruit dependents of military retirees. (Photo Credit: U.S. Army)
We often focus so much on our mission and careers that we may forget to develop the habits that make for a long, healthy life. It is understandable that military medicine focuses on readiness of the soldier in their "prime." However, Americans live to about 80 years of age. Even after completing twenty or more years in the service, the military retiree generally has decades of time to enjoy. Many aviators will discuss with their aeromedical provider that they want to be able to spend quality years with family and friends after they have finished their military careers. It can't be overemphasized that the negative effects of poor lifestyle choices generally have the most notable impact after our military service. Therefore, it is wise to spend some time reviewing those choices to see where you can improve your health now and in the future.
The media has made us all aware that so much of our health is in our own hands. We all can make choices that limit our alcohol intake and promote a tobacco-free, physically and mentally active lifestyle fueled by proper nutrition. These foundations of health have a profoundly positive impact on preventing the most likely diseases of later life such as diabetes, heart diseases and many cancers. For example, good nutrition reduces the waistline that, in turn, lowers your chances of getting Type II diabetes, having a heart attack and developing cancers of the colon and breast. The best time to start making changes is now and the good news is that you do not have to make all the changes you need all at once. Small steps in the right direction add up to big, positive results overall.
So, what are some steps you can take?
Eliminate or reduce your exposure to potentially harmful substances. This includes reducing or quitting tobacco use (smoke, dip, and chew), tempering alcohol consumption, and being vigilant about what other substances you are exposed to in your environment. While tobacco smoke may be one of the most frequent hazardous exposures occurring both at home and at work, reducing exposure to other chemicals, solvents, dusts (wood and metal), exhaust, and fumes is prudent as well. I recommend reading and following safety labels on products and even familiarizing yourself with the online Safety Data Sheets (SDSs) that more fully describe the risks of common work related and household products.
Increase the quality and quantity of physical activity. This doesn't, necessarily, have to be a formal exercise program directed by a personal trainer. Remember small steps such as going on a walk-break, instead of a coffee break, or taking the stairs instead of an elevator can get your body moving and primed for advancing your exercise routine. It has been shown that just the simple act of routinely putting on your sneakers motivates people to do the next step: using them.
Watch what you eat. Reduce the amount of salt (sodium) and carbohydrates (especially simple sugars) that you consume. Reading nutrition labels often reveals hidden sources of sodium and sugar and gives you the opportunity to make better food choices. Make sure to get plenty of fresh fruits and vegetables. Remember, even healthier choices need to be consumed in the proper amounts. We often over estimate how much an appropriate portion should be.
Maintain a healthy weight for better sleep, more energy and to prevent disease and to decrease the risk of injuries. With roughly two-thirds of Americans having a weight problem, many people have set weight loss as a personal goal. Don't forget that your flight medicine team can help you with your weight loss goals, while also monitoring other measures of health like blood pressure and cholesterol levels. Your flight medicine provider often can direct you to resources, like nutrition programs, wellness centers, and recreational activities that you may not be aware of.
Certainly, this is not an exhaustive list of healthy habits and positive lifestyle changes. However, it is a good list of basics that give the best bang for the buck. Remember, there is nothing faddish about good health; just incremental changes that synergistically combine to give yourself a better quality of life now and after your military career.
Fly safe!
Drs. Johnson and Pavelites
Question for the Flight Surgeon?
If you have a question you would like addressed, email it to This email address is being protected from spambots. You need JavaScript enabled to view it.; we'll try to address it in the future. See your unit flight surgeon for your personal health issues.
The views and opinions offered are those of the author and researchers and should not be construed as an official Department of the Army position unless otherwise stated.
MAJs Johnson and Pavelites are aeromedical specialist physicians at the United States Army School of Aviation Medicine (USASAM), Fort Rucker, AL.