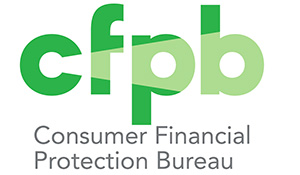 AAAA Family Forum  / Judy Konitzer: Consumer Financial Protection Bureau's (CFPB) Assistant Director, Office of Servicemember Affairs, Holly Petraeus, joined Marietta Jelks, the General Services Administrator's editor in chief of the Consumer Action Handbook, for a live Google Hangout on December 9, 2014 where they answered consumer questions and discussed ways servicemembers and veterans could find help tracking debt, scams, and fraud.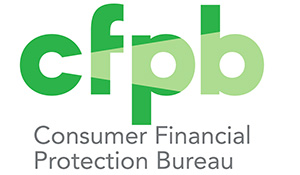 I watched the program and it reinforced my belief that scams are alive and well. With the holidays behind us, consumers may find themselves facing increased debt, credit report errors, debt collector issues, and a whole host of other financial issues that could be resolved simply by realizing that resources are there to help you become a smarter consumer. What follows are some of the issues that were addressed.
Receiving Fair and Equal Access to Credit Using Social Security Disability Income
In November the CFPB issued a bulletin to help lenders avoid imposing illegal burdens on consumers who receive Social Security disability income when they apply for a mortgage. Consumers will no longer have to provide how long the benefits will last and they can use their SS disability benefits to obtain credit. There are now guidelines on verification for Federal Housing Administration-insured (FHA) loans, the Department of Veterans Affairs (VA) guaranteed loans, as well as Fannie Mae and Freddie Mac.
Student Loan Forgiveness with a 100% VA Disability Rating
Veterans with student debt, when receiving a 100% disability rating by the Department of Veterans Affairs (VA), have an opportunity to have their loans forgiven by the Department of Education. If veterans use this benefit, Mrs. Petraeus advises they need to be sure that their student loan servicer provides correct information about their loan discharge to all credit bureaus.
Changes to the myPay Allotment System
On January 1, 2015 a policy change by the Department of Defense will prohibit making allotments by servicemembers (not military retirees or DoD civilians) using myPay to purchase, lease or rent property, i.e., vehicles, appliances, electronics and other consumer items that are tangible and movable. The CFPB has taken multiple actions in the past to enforce the law against entities whose businesses and many unscrupulous lenders were largely premised on receiving payments from servicemembers through allotments for these types of items. While this policy will significantly improve protections for all servicemembers and their families, it will not reduce their flexibility to use allotments for a number of legitimate purposes. Also it will not affect existing allotments or prohibit allotments made to savings accounts, support for dependents, paying insurance premiums, mortgages, rent or fund investments.
Suggestions for Servicemembers to Protect Themselves
Be educated by checking the credentials of a company before investing or signing anything on the dotted line. You could pay for a mistake for years to come.
Check your credit report yearly by visiting AnnualCreditReport.com to get a FREE copy of your credit report from each of the nationwide credit reporting companies; Experian, Equifax and TransUnion. Consumers are harmed when companies furnish inaccurate information to credit reporting agencies. An error in a credit report could make a big difference in whether someone receives a loan, qualifies for a low interest rate, or even gets offered a job. These credit-reporting problems, if uncorrected, can hurt veterans in this situation for decades. If data is inaccurate or incomplete, or a report was monitored or used incorrectly by a consumer reporting service, you have the right under the Fair Credit Reporting Act to dispute the content with both the reporting company and the company that furnished the data.
The top complaint from not only the military but consumers as a whole is the deceptive, unfair, abusive, or unlawful collection practices of debt collectors. Consumers sometimes only find about debt collection accounts when they check their credit reports. If they find that the debt is not theirs, it was paid, or there is identity theft and they don't have resolution with the debt collector, they can call the Bureau's toll free number (855-411-2372) to ask questions, submit a complaint, or check the status of a complaint. The CFPB also has template letters, and their secure company and consumer portals make the process safe, efficient, and user-friendly for consumers and companies alike. https://help.consumerfinance.gov/app/creditreporting/ask.
The above suggestions are just the tip of the iceberg. More detailed info is available at www.facebook.com/CFPBMilitary, https://twitter.com/CFPBMilitary, or

This email address is being protected from spambots. You need JavaScript enabled to view it.

This email address is being protected from spambots. You need JavaScript enabled to view it..">. Judy Konitzer is the family forum editor for ARMY AVIATION; questions and suggestions can be directed to her at This email address is being protected from spambots. You need JavaScript enabled to view it..">

This email address is being protected from spambots. You need JavaScript enabled to view it.

.