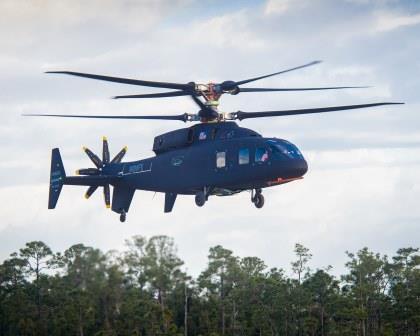 Branch Chief's Corner / By MG David J. Francis: :
The Future Vertical Lift (FVL) program is a critical component of a much larger endeavor to meet the challenges of the future operational environment. The design and development of our FARA and FLRAA platforms ensure the Army, as part of the joint force, can rapidly converge effects at the time and place of our choosing across all domains to present multiple dilemmas to our adversaries. Army formations, operating as part of the Joint Force, will focus on the penetration and dis-integration of enemy anti-access and area denial systems, then exploit the resulting freedom of maneuver to achieve tactical and operational objectives.
Aviation is a vital component of Army multi-domain operations and is the reason FVL is among the top six modernization priorities. The requirement for distributed operations, decentralized execution, and operations in complex terrain create an increased reliance on network-enabled responsive aircraft. The capability to integrate with the total Army is being designed into the airframes of the future so we can operate in a combat environment that will require increased speed, range, lethality, survivability, and sustainability. FVL will enable the Joint Force to maneuver from long distances (Operational and Strategic) with the ability to rapidly converge forces to penetrate the multiple layers of stand-off employed by the threat, dis-integrate anti-access, area-denial defenses, and exploit this advantage to achieve strategic objectives.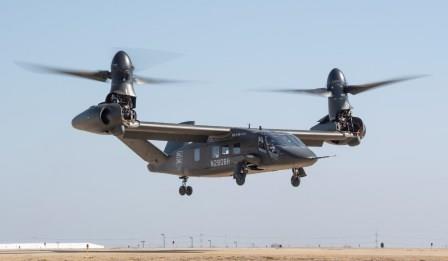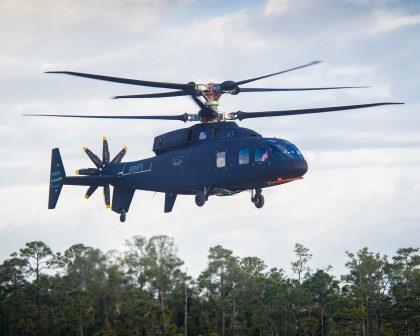 The Future Attack Reconnaissance Aircraft will provide the commander a capability to extend reconnaissance reach to better see and understand the depth of the battlefield, support operations from relative sanctuary, and reduce the enemy's freedom of action. Filling this critical reconnaissance gap for the Army, FARA and its eco-system (ALE, LRPM) works through a resilient meshed network to provide expedited targeting information for the common operating picture, long range precision fires, and other Joint Forces. The network enables a shortening of the kill chain timeline for effective sensor-to-shooter target prosecution.
Future Long Range Assault Aircraft (FLRAA) formations will provide theater commanders with options to conduct air assaults or air movements at distance to insert key reconnaissance and surveillance assets, secure key terrain and facilities, withdraw light forces from untenable positions, and help sustain the force with the movement of key equipment, supplies, and personnel. FLRAA formations can exploit maneuver opportunities created by penetrations or maneuver outside IADS coverage to areas with little or no enemy forces. This strategic vertical lift capability will provide the Joint Force with additional speed, range, and agility and augment our enduring fleet to supply Joint ground units with a long range and higher speed that will increase survivability.
We are leveraging the U.S. Army Concept for Aviation approved by Army Futures Command as a guide to developing future training and doctrine. Our FM 3.04 is keeping abreast with FM 3.0, capturing these concepts into doctrine and emphasizing the Division as the unit of action. The movement towards modernizing our training both institutionally and operationally is well underway to prepare our Soldiers and leaders to operate with the additional speed and agility, advanced integrated multi-use sensors, extended range munitions, and electronic warfare allowing our FVL to generate lethal overmatch.
The future Operating Environment will be more lethal. The detection and observation of our forces will extend well beyond the purely physical into all domains – land, air, maritime, space, and cyberspace – and forces seen in any domain will be at risk. Our FVL aircraft will add lethality, range, speed, payload, survivability, reliability, and reduce the logistical footprint from our present capability. I am excited and proud of the development of our FVL programs and know these aircraft will provide the best capability for our aviators to compete, fight and win in the future.
Above the Best!
– – – – –
MG David J. Francis is the Army Aviation branch chief and commander of the U.S. Army Aviation Center of Excellence and Fort Rucker, AL.