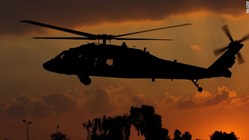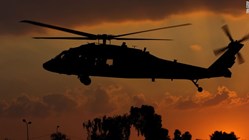 Photos and service data for the four Soldiers killed in a UH-60L Black Hawk helicopter crash were released. The crash occured sometime after 5:49 p.m. in the northeast portion of the Fort Hood Training area on November 23. All four crew members were assigned to 2nd Battalion, 291st Aviation Regiment, First Army Division West. The aircraft, assigned to the 7th Battalion, 158th Aviation Regiment was on a routine training mission. The individuals were Sgt. 1st Class Toby A. Childers, Chief Warrant Officer 3 Stephen B. Cooley, Sgt. 1st Class Jason M. Smith, and Chief Warrant Officer 3 Michael F. Tharp.
To read more about these individuals, please click here.
The cause of the crash at this time is unknown, pending an investigation by a team from the Army Combat Readiness Center, headquartered at Fort Rucker, AL.