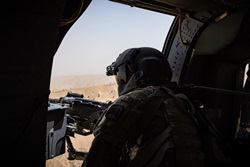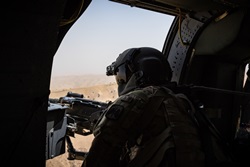 Kunduz, Afghanistan
May 31, 2017
Photo by Capt. Brian Harris
16th Combat Aviation Brigade
A U.S. Army UH-60 Black Hawk helicopter crew chief assigned to Task Force Griffin, 16th Combat Aviation Brigade, 7th Infantry Division scans below during a flight near Kunduz, Afghanistan, May 31, 2017. The Griffins are working hard to support U.S. Forces Afghanistan as part of Operation Freedom's Sentinel and Resolute Support Mission.