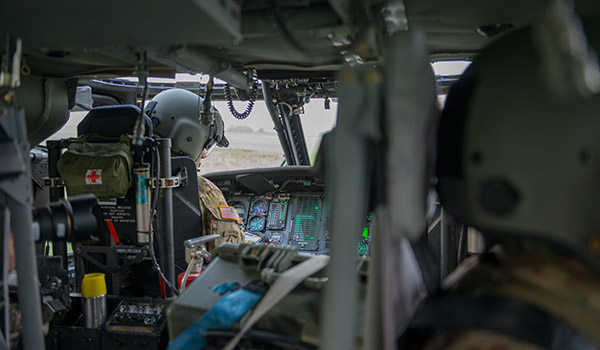 By CW5 Jonathan Kozio: Being a Soldier in the United States Army is a demanding profession. Long days training, weeks away from home, and deployments.
Now, let's add a family to the mix and the management of time gets far more difficult. The demand for aviation assets to support training and deployment rotations has not slowed, which strains our Soldiers and their families.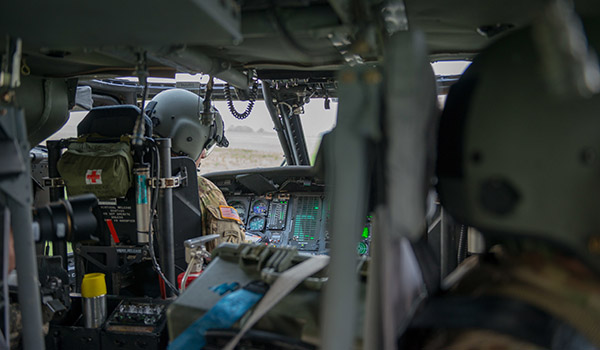 U.S. Army Chief Warrant Officer 3 John Marsh and Capt. Nicholas Bruno, assigned to the 3rd Combat Aviation Brigade, 3rd Infantry Division, taxi their UH-60 Black Hawk helicopter, on Chièvres Air Base, Belgium, Oct. 23, 2019./ U.S. ARMY PHOTO BY PIERRE-ETIENNE COURTEJOIE
Aviation branch continues to work on solutions to better manage each aviation warrant officer's career. One small step is attempting to slow moves. Human Resources Command is developing a plan to stabilize how often we move Soldiers. As a professional, I hope you understand there are requirements that need to be filled throughout the branch and your skills will be needed elsewhere. Certain schooling may drive a move, so we can ensure we manage your career successfully. To help with career management, USAACE is adding two additional career coaches to the aviation warrant officer assignment team. This will help to ensure your needs are met.
To make a 20+ year career in the military, there are a lot of decisions and tradeoffs to best manage your career and family. Sometimes you can't get everything you want, and sacrifices will need to be made. Personal balance is even harder to manage with a growing family. Meaning, some Soldiers will decide a 20 year career will not work for them. Some of you may leave the service without fully knowing the pitfalls of transitioning to civilian life and what key benefits you had while on active duty.
One thing is to understand the Active Duty Service Obligations (ADSO) that are incurred, which can help you decide what is best for you and your family. One contentious example is the GI Bill ADSO incurred if you transfer benefits to your spouse or children. With the short term aviation bonus available, some officers are unable to sign the bonus due to the GI Bill transfer ADSO. Or worse, they elect to take the bonus and not transfer benefits not knowing the GI Bill transfer was worth a lot more in the long run. Did you know there is a VA website that will tell you the annual net worth of the GI Bill for your child at certain locations?
Another aspect lost on younger Soldiers is the health care benefits we sometimes take for granted while on active duty. Health benefits of your future civilian employer can be a large cost on your family that you were not necessarily planning for. Major medical caps and copays are sometimes misunderstood until it is too late.
Lastly, the new blended retirement option for our younger Soldiers. Viewing the Defense Finance and Accounting Services (DFAS) website and reviewing the program is key. Being disciplined to take advantage of the Thrift Savings Plan (TSP) share matching early in your career will help with financial decisions in your future. For the pilots, investing your flight pay is a great way to help with future financial decisions. Investing early can mean you could have a substantial nest egg that meets or exceeds the legacy "high three" retirement. The size of a 401k required to match a Soldier's benefits who retires at 20 years active federal service and is only 45 years old would be in the millions of dollars to pay them for the rest of their life. That is sometimes not grasped when making career decisions.
We will continue to work solutions to better our aviation fighting force. All of this being said, you are your best advocate for yourself. We want you to be successful and prepared for whatever your career brings you. I hope it is Chief Warrant Officer Five.
I wish you all the best this holiday season. Keep in mind those deployed and away from home.
Above the Best!
CW5 Jonathan P. Koziol is the chief warrant officer of the Aviation Branch with the U.S. Army Aviation Center of Excellence, Fort Rucker, AL.