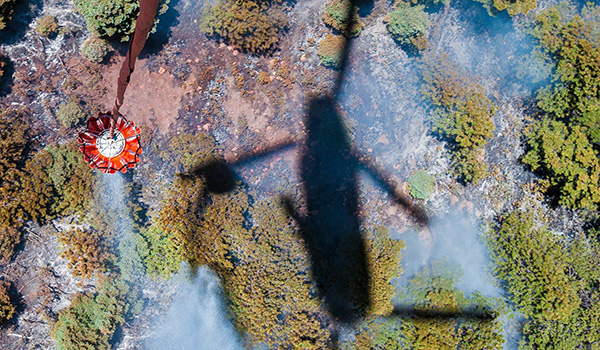 From National Guard Bureau News Releases: With a 5,600-acre wildfire burning in Butte County, California National Guard members were mobilizing after California Gov. Jerry Brown's declaration of an emergency July 10, 2017.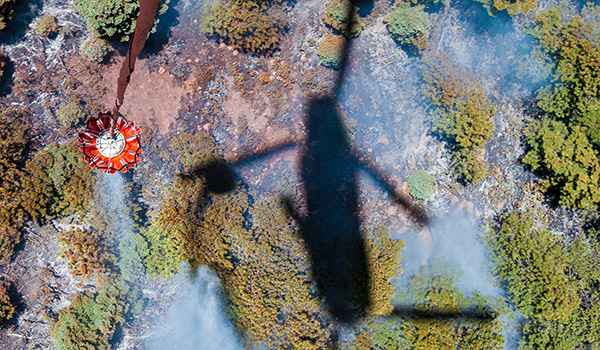 A CH-47 Chinook crew from the Colorado Army National Guard's 2nd Battalion, 135th Aviation Regiment, stationed at Buckley Air Force Base, performs helicopter bucket operations, June 21, 2013. During the 2017 wildfire season, Guard members in Arizona, California, Colorado and Wyoming are assisting in fire operations.
Nearly 85 National Guard members were involved in firefighting operations in Arizona, Colorado and Wyoming, National Guard Bureau officials said. Because California Guard members were in the process of mobilizing to assist civilian fire authorities, no soldier tally was yet available, they added.
Meanwhile, Gov. John Hickenlooper ordered the Colorado National Guard to respond to a request from civil authorities in Moffett County for aviation assets to fight the Peekaboo Fire about 50 miles west of Craig, Colorado. The fire threatens critical infrastructure and has forced the closure of major highways and roads. The Colorado Army National Guard will support aerial firefighting operations with two UH-60 Black Hawk helicopters with crews and aerial water buckets, to be employed at the incident commander's discretion, officials said.
In Wyoming, Gov. Matt Mead on July 6, authorized two Wyoming Army National Guard UH-60 Black Hawk helicopter crews to begin aerial firefighting measures targeting the Keystone Fire located in the Medicine Bow National Forest south of Rob Roy Reservoir, which had at that time devastated over 1,300 acres.