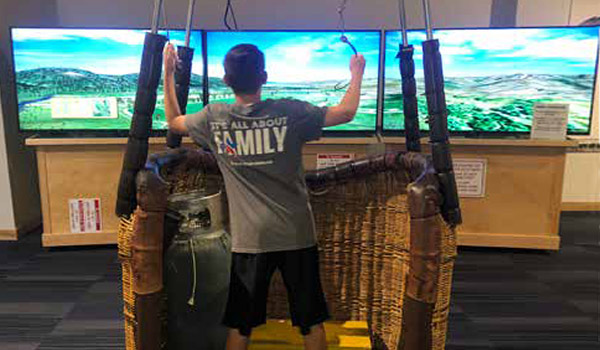 Family Forum / By Judy Konitzer: I am not sure how many of our readers are familiar with Blue Star Families, a non- profit organization created in 2009.
However, over the years this organization has made great strides in supporting military families by identifying the most important challenges and issues facing our community. They have made recommendations and initiated necessary policy shifts to DoD, Congress, and local government, as well as guidance to business partners and non-profit organizations on how to best support them.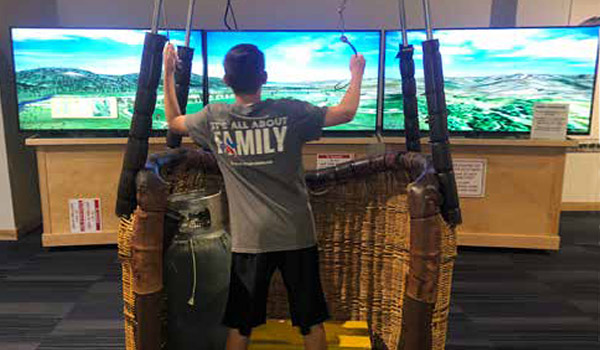 The Anderson-Abruzzo Albequerque International Balloon Museum is one of over 2,000 museums, zoos, and nature centers offering free admission thru Labor Day to currently serving military personnel and their families thru the Blue Star Museum summer program. / BLUE STAR FAMILIES COURTESY PHOTO
Their 11th Military Lifestyle Survey captured responses and experiences from 11,000 respondents from active duty, National Guard and Reserve service members, veterans, and their families. Findings, insights, and recommendations from the report were made possible with support from partner organizations who shared the survey and encouraged worldwide participation.
What is important is that in validating experiences by the respondents, the survey provides reassurance that when you live an experience like struggling with employment after a move, struggle with mental health issues, must accept time away from your spouse, deal with children's educational challenges, and many others which preexisted before COVID, but intensified during the pandemic, you are not alone. There is a community of others who are experiencing these same things. And it is in joining and working together as a community where there is strength.
Findings reported in this year's survey include:
Families still experience barriers to mental health care including scheduling appointments, getting time off from work for treatment, and difficulty in obtaining childcare.
Military spouse under/unemployment intensified partly because of the responsibility of managing their children's education through supervising virtual learning or home schooling. It also shed light on the importance local schools provide families including supplemental food assistance to a variety of therapies and assistance for children with special needs. The survey showed families had more difficulty accessing IEP and 504 Plan support, and so many chose to live apart to avoid the problem. For military families finding housing that fulfills both location and family needs is also a costly balancing act.
Work flexibility alternatives with care options and increasing childcare affordability were active-duty families' preferred solutions for addressing childcare and schooling concerns.
Active-duty service members of color, females, and LGBTQ service members recognize discrimination in the military that their peers do not. Throughout the military life cycle, female service member respondents faced greater challenges with balancing military and family life and reported more negative experiences associated with service than their male counterparts.
During COVID-19, National Guard families reported higher rates of activation and less time to prepare than their active duty and Reserve peers. Despite protection by federal labor laws, both National Guard and Reserve service members reported negative employment consequences after an activation or mobilization.
Through Blue Star Families' virtual Town Halls, chapter events, continuously updated online resources, and by convening military community and family organizations and experts, they have been able to identify and advance best practices and policy solutions.
By partnering with the Association of Defense Communities (ADC) they launched the COVID-19 Military Support Initiative (CMSI), which established a clearinghouse for vetted, official information both to and from military and veteran families about the benefits, evolutions in the pandemics progress, and our fight to stop it. They have also created a repository which captures and documents best practices, lessons learned, and other frequently asked questions.
Their Blue Star summer programs include Blue Star Summer Camp, a free summer program with virtual field trips to museums and parks, and Blue Star Museums which provides families free admission to Museums and Parks throughout the country. And by collaborating with Sesame Street, educational and entertaining programs for children, especially over the summer, are readily available.
Maintaining connection and access to self-care are critical needs to support families of deployed or activated service members and remember "You are not alone."
For more information visit Bluestarfam.org or on Facebook at www.facebook.com/BlueStarFamilies.
Judy Konitzer is the family forum editor for ARMY AVIATION; questions and suggestions can be directed to her at This email address is being protected from spambots. You need JavaScript enabled to view it..">This email address is being protected from spambots. You need JavaScript enabled to view it..