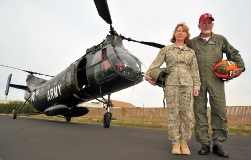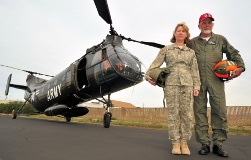 California Guard Col. Laura Yeager will be promoted to Brigadier General on May 31, 2016. Yeager, who flew Black Hawk helicopters in Iraq, will be one of two female generals serving in the California National Guard, and the fourth in California Guard History. Her father, California Guard retired Maj. Gen. Robert Brandt, was also an Army Aviator. 
Congratulations to Col. Yeager on her upcoming promotion!
This article was originally found here.