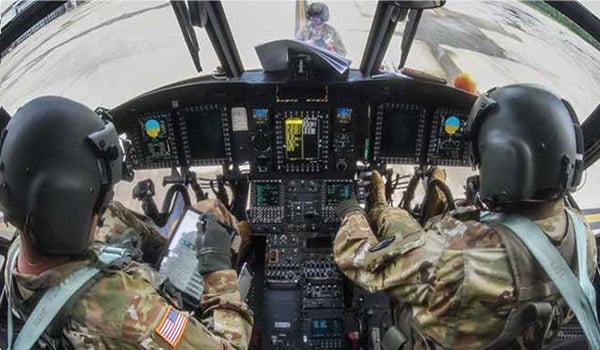 Branch Chief's Corner / By MG David J. Francis: Leader development is the most important thing we do, and we do it better than any Army in the world.
We find ourselves at a significant inflection point in our Army, one that requires us to change the way we develop leaders to be prepared for the future challenges of large scale combat operations (LSCO). And, in Army Aviation, we are beginning that change with our Warrant Officer Corps.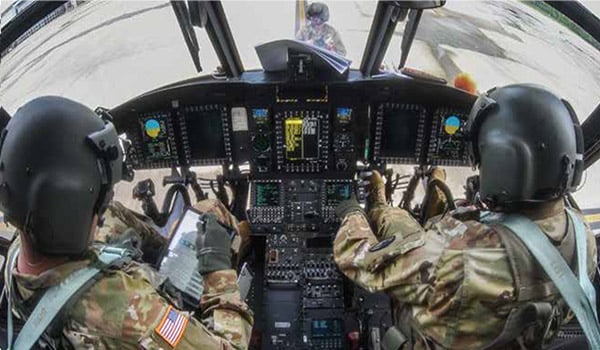 U.S. Army National Guard Soldiers with Det. 1, Company B, 2-238th General Support Aviation Battalion, South Carolina National Guard, complete their gunnery training, with a CH-47F Chinook helicopter at Poinsett Range Complex, South Carolina, May 10, 2021. / U.S. ARMY NATIONAL GUARD PHOTO SFC ROBY DI GIOVINE, SOUTH CAROLINA NATIONAL GUARD
Army Aviation Warrant Officers are technical and tactical experts who provide critical and timely advice to the commander on the employment of aviation capabilities in support of the ground force commander. Since the first Aviation Warrant Officer Class graduated at Fort Sill, Oklahoma, in 1951, they have been on the leading edge of providing aviation maneuver capability to the ground force commander. They remain the foundational force in developing innovative training, creating technological solutions, and executing aviation operations that adapt at the rate of modernization, allowing us to retain the initiative and other asymmetric advantages that Army Aviation provides.
Refining PME
The Warrant Officer Corps is essential to the success of the Army Aviation Branch, and we must update the way we instruct and develop these critical leaders. The time is now to shape the current and next generation of aviators that will fight and win in a LSCO environment. As a branch, our charter is to synchronize across the entire enterprise to ensure the tactical and technical development of our warrant officers is tailored to meet operational requirements and future environments. In conjunction with U.S. Army Forces Command (FORSCOM), we have refined the knowledge, skills, and attributes required of our operational force, and are adjusting professional military education (PME) to meet these requirements. Harmonizing these two domains provides essential insight, interlocking professional experiences, and paves the way to ensure Army Aviation is effective on a LSCO battlefield in a MDO environment.
Over time, some of our Warrant Officer PME incorporated subjects that took away from the warfighting skills we need to instill in our technical and tactical experts. Our branch must undertake a complete Aviation Tactics transformation to meet future threats. We are tackling this through three Lines of Effort. First, we are revamping Warrant Officer PME to enhance their warfighting knowledge. These professionals are the core of Army Aviation and make up 75% of our aviators and we must immerse them in challenging tactics training and education. Our objective is to optimize all Warrant Officer PME to focus on improving the technical and tactical skill sets while minimizing staff officer training.
It is time to refocus on sharpening the tactical skills of junior Warrant Officers at an earlier point in their careers while reducing their time away from the unit. CW2s will attend a four-week Advanced Warfighting Skills (AWS) course focusing on the technical and tactical employment of aviation assets very similar to the Air Cavalry Leaders Course. Following this course these aviators will return to their units with a better understanding of tactical mission planning and execution at the platoon and company level. Following AWS, Aviation Warrant Officers will attend will be a track-specific course in lieu of the current nine-week Aviation Warrant Officer Advanced Course (AWOAC).
UT/E Program
Our Second Line of Effort is the Unit Trainer/Evaluators (UT/E) program designed to enable the commander to create additional instructors and evaluators at the unit level. Creating UT/Es to conduct basic aviator training and evaluations will free up school-trained instructor pilots (IP) consumed with readiness level (RL) progressions and evaluations. Our IPs are our most experienced aviators and we need them to focus on tactically transforming our current and next generation of pilots for LSCO. Our top performing pilots in command (PIC) will earn the ability to be selected for the UT/E program. Having more trainers and evaluators in the formations will up the game and increase the readiness of all aviators in the unit. This process has already been kick started by the Directorate of Evaluations and Standardization (DES), and we are ready to come and help stand your program up now!
Weapons Tactics Instructor Course
Army Aviation requires a Weapons Tactics Instructor Course, our third line of effort. The Army does not have a formal tactics instructor course, and historically leveraged the most experienced aviators in the formation to teach and pass along tactics. Moreover, we are in the process of redesigning our existing Instructor Pilot Course by reducing the number of base tasks we train and instead progress toward tactical tasks and collective employment at the platoon and company level.
Our Warrant Officers are the center of gravity of our aviation force. Our deliberate transformation for these aviation leaders is concentrating on what our force requires to fight and win in a LSCO environment. Our end state with this transformation is LSCO mastery and a MDO capable force by 2028. This investment in our warfighters will drive the change we need today and will develop tactically superb aviators to lead and train our combat aviation brigades.
Above the Best!
MG David J. Francis is the Army Aviation branch chief and commander of the U.S. Army Aviation Center of Excellence and Fort Rucker, AL.