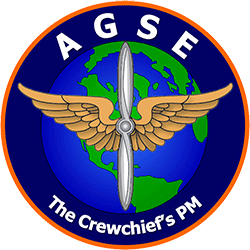 Aviation Support / By LTC Kirk M. Ringbloom: Aviation Ground Support Equipment (AGSE) is a critical enabler for Army Aviation. The AGSE workforce takes great pride in being known as "The Crewchief's PM" and delivers on the promise of the "right tools, right time, right place." Aligned with the Chief of Staff of the Army's #1 priority, readiness, our ultimate objectives are continuously improving Army Aviation readiness while reducing burden on maintainers. There are three core elements to the AGSE strategy:
Sustain and Reset fielded systems to maintain combat power in the current fight.
Modernize systems to mitigate obsolescence and reduce life cycle sustainment costs.
Insert new capabilities to meet requirements.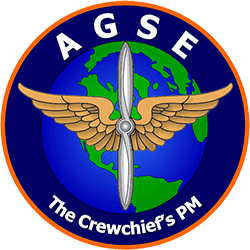 In today's resource constrained environment, we must determine the most affordable mix of these tenets to achieve our objectives.
Sustainment & Reset
Current operations, contingency planning, and Aviation Restructuring Initiative (ARI) activities make it imperative to have the maximum amount of AGSE fully mission capable. Rotational units fall in on a package of theater provided equipment (TPE) with direct support from the in-theater AGSE Liaison and Aviation & Missile Life-Cycle Management Command (AMCOM) Logistics Assistance Representatives (LARs). PM AGSE TPE consists of Standard Aircraft Towing Systems (SATS), Generic Aircraft Nitrogen Generators (GANG), Auxiliary Ground Power Units (AGPU), Aviation Unit Maintenance (AVUM) shop sets, and Aviation Intermediate Maintenance (AVIM) shop sets.
The primary purposes for utilizing TPE vice organic equipment are to unburden units from packing and shipping these critical systems, significantly reduce inter- and intra-theater transportation costs, and reduce loss and damage from multi-modal transportation. By refreshing TPE every three years, the Army saves 66% in time previously spent preparing, packaging, shipping, and receiving select AGSE compared to annual combat rotations with Unit organic equipment. An added benefit is preserving Unit organic equipment and time for home station training. Most importantly, the strategy extends operational use of the equipment across three deployment rotations which enhances operational readiness, reduces Reset cycle times, and saves Reset dollars. In the spring of 2015, PM AGSE refreshed AGPU, SATS, and GANG TPE assets in Afghanistan. This refresh provided ~$16M in Reset cost savings and over $22M cost avoidance in transportation over a three-year cycle. This past summer, PM AGSE refreshed all AGPUs and the AVIM shop set complex in Kuwait. AGSE partners with, and coordinates Reset activities through, the Communications-Electronics Research, Development, and Engineering Center (CERDEC) Flight Activity (CFA) at Joint Base McGuire-Dix-Lakehurst, NJ and Letterkenny Army Depot, PA.
For on-hand organizational equipment, sustainment is provided through a mix of original equipment manufacturer (OEM) warranties and standard provisioning; PM AGSE manages over 50 Line Item Numbers (LINs) with over 33,000 individual components.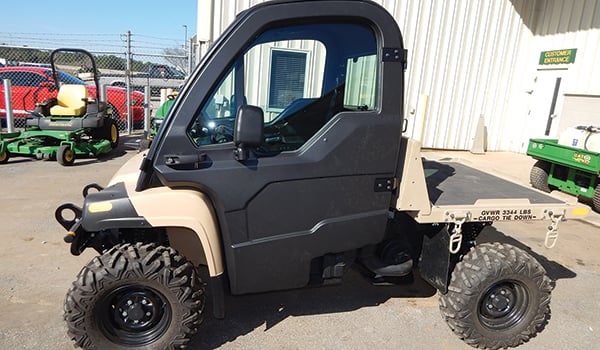 Aviation Light Utility Mobile Maintenance Cart (ALUMMC) with polymer doors
The AGSE team utilizes the Joint Technical Data Interchange (JTDI) web site for communicating technical information, product updates, addressing issues and concerns, and providing a link to our online help ticket to our customers in the field. The AGSE tab on JTDI also provides quick access to a myriad of information including product descriptions, technical manuals, maintenance messages, and updated component listings. JTDI requires registration; accessing the AGSE portion of JTDI requires a Common Access Card (CAC). More information on JTDI registration, access, and use is available at https://www.jtdi.mil. The PM AGSE Help Ticket allows users to submit an equipment specific question directly to a subject matter expert. An automated email notifies customers of their query progress as it is evaluated by the AGSE team. Responses are sent via email to ensure customers can reference them as needed. Users will find the PM AGSE Help Ticket in the upper right hand corner of the AGSE page at JTDI or may access it directly at https://agse.peoavn.army.mil.
Modernization
AGSE has several modernization efforts underway. Below is a snapshot of system improvements and recent accomplishments.
Common Aviation Tool System (CATS): Consists of seven new individual aviation mechanic Aerospace Standard tool kits with foam shadowed drawers, component listings, and inventory diagrams. There is a five-year warranty on all tools. We recently completed fielding, nearly two years ahead of schedule. The first of three modification work orders (MWO) adds a complement of ratcheting wrenches to a previously unpopulated drawer; fielding began in July 2016. The second MWO will add an armament tool kit in FY17, and the third MWO will add a common Unmanned Aircraft System (UAS) tool kit in FY18 as unmanned platforms begin transition to organic maintenance.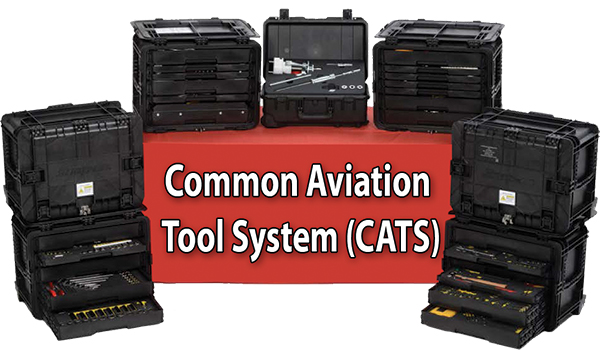 A92 Aviation Unit Maintenance (AVUM) Shop Sets: Modernizes tool loads and replaces each S280 shelter with an International Organization for Standardization (ISO) compliant 20' one-side expandable shelter. Fielding begins in FY19.
Aviation Intermediate Maintenance (AVIM) Shop Set Complex: Provides new or refurbished ISO compliant 20' one-side expandable shelters and upgrade of existing tool loads for 10 separate Class VII Shop Sets, including a modernized Composite Shop Set. Fielding completed in FY15.
Unit Maintenance Aerial Recovery Kit (UMARK): Expands capability to recover damaged aircraft, and not only disabled aircraft. Adds capability to recover MQ-1C Gray Eagle and UH-72A Lakota aircraft. Condition Based Maintenance (CBM) achieved by extending sling certification from 5 to 15 years (verified through accelerated sling life testing). Fielding begins in FY17.
Modernized Maintenance Stand: Will allow improved mobility over unimproved surfaces and be transportable on a 463L pallet. Source selection performance demonstration and product verification testing ongoing. Fielding begins in FY17.
Modernized Flexible Engine Diagnostic System (FEDS): MWO hardware and software upgrade to legacy system providing increased measurement accuracy and system safety; digital controls, Government-owned software, ISO compliant control cab, common control boxes and cabling, advanced camera system, and OSHA/EPA compliant fuel skid. The prototype system became operational at Fort Campbell, KY in December 2014. First MWO for fielded systems begins in FY17.
Non-Destructive Test Equipment: MWO replaces hand held testers with latest commercial technology, including eddy current, ultrasonic, and bond test. First MWO for fielded systems begins in FY17.
New Capabilities
Self-propelled Crane Aircraft Maintenance and Positioning (SCAMP) Increment II (expeditionary variant): Multi-system solution provides lifting capability in improved aviation maintenance areas (flight line variant) and contact maintenance / Downed Aircraft Recovery Team (DART) operations in austere locations (expeditionary variant; must be capable of internal transport via CH-47). The Program Executive Officer, Aviation (PEO AVN) approved the Materiel Development Decision (MDD) for a commercially available expeditionary variant in September 2015, and source selection is ongoing. First unit equipped (FUE) is anticipated in early FY19. The requirement for the flight line variant is anticipated to be satisfied through a Service Life Extension Program (SLEP) of the current Loraine LRT-110 7.5 ton crane managed by PEO Combat Support/Combat Service Support (CS&CSS).
Aviation Light Utility Mobile Maintenance Cart (ALUMMC):
Provides a standardized, logistically supportable transportation system for maintenance personnel, tools, parts, and ancillary equipment on airfields and field locations. FUE achieved in September 2015; Full Rate Production (FRP) approved in February 2016. PM AGSE is working to incorporate polymer doors into the baseline production configuration vice standard full glass doors. New polymer doors improve Soldier safety with integrated retractable windows and side mirrors.
PM AGSE remains committed to providing and sustaining the best equipment for Army Aviation maintainers. Our management strategy provides an affordable mix of sustainment, modernization, and new capabilities to enable Army Aviation forces now and in the future.
LTC Kirk M. Ringbloom is the product manager for Aviation Ground Support Equipment in the Aviation Systems Project Management Office, Redstone Arsenal, AL.