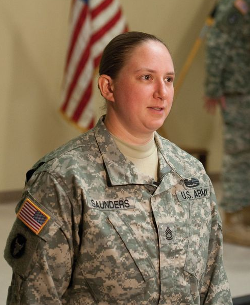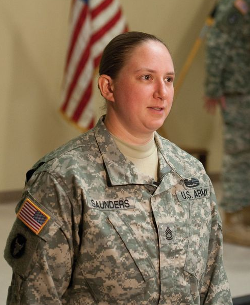 Sgt. 1st Class Sarah Saunders is the first female graduate of the Army's Master Gunner Common Core Course, marking yet another first for the service as it lifts gender-based restrictions on jobs across the force. Saunders, an Army Reservist and petroleum supply specialist with the 103rd Sustainment Command in Des Moines, Iowa, completed the month-plus course on June 27. 
"I had no idea what I was getting myself into. It was challenging. It was refreshing because most Army courses I've taken were not that difficult." This course will allow Saunders to train other soldiers on a number of weapon systems and processes.
Saunders said her gender was not a factor during the training and downplayed being the first female graduate. Because of that push for increased gunnery proficiency, Saunders said it was more significant to her to become one of the first reservists to complete the course.
Congratulations to Saunders. To read more details about the course, click here.