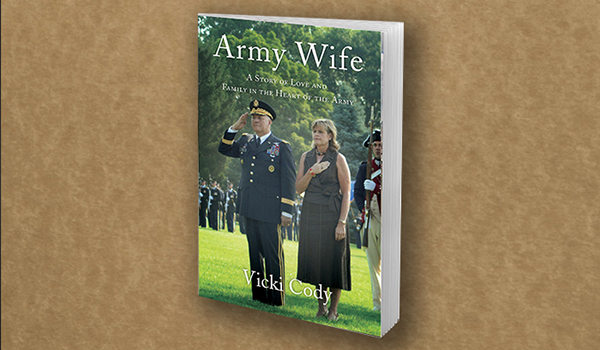 By Vicki Cody / Reviewed By Colonel Jimmy F. Blackmon, U.S. Army Retired: A Story of Love and Family in the Heart of the Army.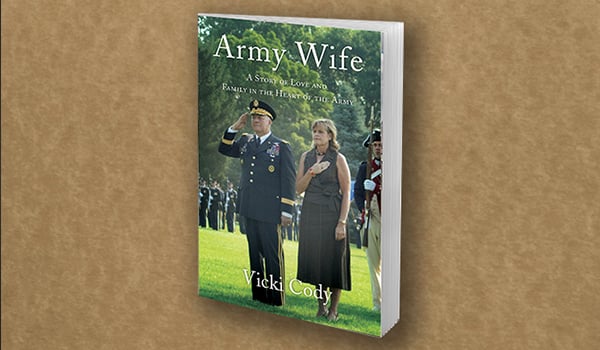 On the eve of my second tour to Iraq, my wife and I traveled to Niagara Falls for a weekend getaway. As we discussed the pending deployment she explained, "Jimmy, there is a difference in leaving and being left." I vividly recalled this experience and that particular comment when I read Vicki Cody's wonderful new book, "Army Wife".
Vicki opens a window through which readers are able to experience Army family life. From the day she began dating a young West Point cadet until that officer, then a four-star general and the 31st Vice Chief of Staff of the Army retired, Vicki chronicles their journey with powerful color and conviction.
The beauty in Vicki's willingness to share her life story is that it enables other families, Army and civilian alike, to understand the powerful array of emotions and connection experienced by all of those who embody the Army lifestyle and ideals. Through Vicki's memories, the reader learns that the entire military family, regardless of rank and position feels the pain of loss, the loneliness of field training exercises and deployments, and the stress of ballgames, birthdays, anniversaries, and Christmases missed.
Yet from the storms of Army life there is also the pride of courage and accomplishment. Through Vicki's words, readers find themselves smiling with gratification, justifiably proud of their service and sacrifice to this great nation. In the end, this book is about service – the service of a Vermont native who fell in love, raised a family, lived a life devoted to her nation, and made a difference in the lives of literally thousands of soldiers and their families. The cover photo could not be more apropos – Vicki standing tall with her hand over her heart, proud yet humble at her husband's retirement ceremony – 41 years together.
It is often said that Army wives never receive a paycheck for their selfless service. They never receive a medal, nor do they have a title bestowed upon them, but that's simply not true. Vicki Cody bears an honorable title, one she shares with thousands of others. One she carries with dignity, poise, and grace – the title "Army Wife."
COL (Ret.) Jimmy F. Blackmon is the author of "PALE HORSE – Hunting Terrorists and Commanding Heroes with the 101st Airborne Division," and co-owner of Out Front Leadership LLC.