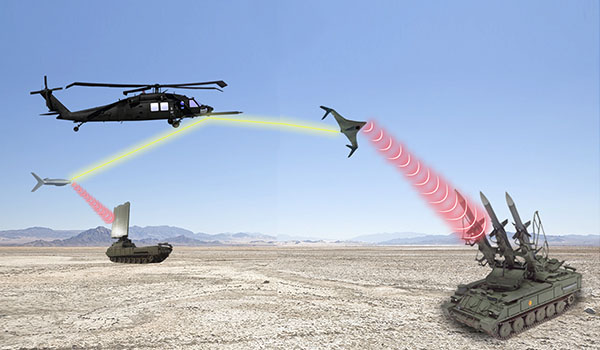 By CW5 David F. Greenwood: Empowering innovation is the hallmark of Special Operations Forces (SOF). This fact is proven time and time again in the history of SOF and Army Special Operations Aviation (ARSOA). A quick review of our past is ripe with examples.
The Genesis
The need for dedicated and specially trained Army Special Operations Forces (ARSOF) aviation support was identified because of the failed rescue attempt of American hostages during Operation EAGLE CLAW. The subsequent effort to improve joint and special operations warfare led to the formation of Task Forces 158 and 160, comprised of aviation companies from the 101st Airborne Division. Those task forces were soon consolidated into TF-160, an organization seeking an innovative solution to an identified problem. TF-160 was the antecedent to the 160th Special Operations Aviation Group, later reorganized into the 160th Special Operations Aviation Regiment (Airborne).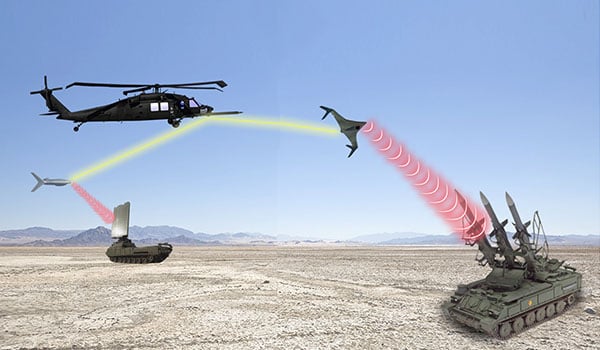 Future Development Efforts
The creation of a cohesive unit that specializes in non-conventional aviation mission support to SOF crisis response was innovative and has proven an invaluable tool to the Nation. Since the creation of ARSOA, the organization has seen significant growth in size and capabilities, the latter occurring through continuous innovation.
Development
In the 1980s, TF-160 developed tactics, techniques, and procedures (TTPs) for night flying and advanced night vision goggles for aviators. They replaced CH-47 'Super-Cs' with MH-47Ds. The MH-47Ds included avionics, forward-looking infrared radar (FLIR), and three internal 800-gallon fuel tanks to increase range adding aerial refueling probes to further extend its reach.
In the 1990s, MH-60s were 'up-gunned' with .50-caliber machine guns and 2.75-inch rockets to become MH-60L Defensive Armed Penetrators (DAPS). This configuration was arguably one of the most lethal and versatile aviation platforms in the Department of Defense. During this time development began on the A/MH-6M Mission Enhanced Little Bird (MELB) to provide modern cockpit and performance gains increasing capability to our Ground Forces.
Throughout the last two decades we have continued to innovate and develop our TTPs at the speed of need. Paired with enhanced Situational Awareness tools and Aviation Survivability Equipment, TTPs have allowed ARSOA units to accomplish their missions with confidence in their capabilities to fly, fight and win!
Current Efforts
Fast forward to current efforts highlighted in the ARSOA articles within this edition. Efforts include the Architecture, Automation, Autonomy, and Interfaces (A3I) experimentation attempting to validate U.S. Army and USSOCOM Future Vertical Lift (FVL) concepts for Advanced Teaming and for the Hyper Enabled Operator (HEO). Another is Special Operations Forces and Conventional Force integration at the National Training Center to expand training value to aviation teams while still providing great support to the Ground Force. The foundation for Harnessing the Power of Data Analytics in Aviation Sustainment started as a project to answer the question, "What does it cost to fly a helicopter" and has evolved into a commander's near real-time risk decision tool.
The efforts above are nowhere near an exhaustive listing – and not all innovative ideas achieve full development before they are discarded. However, the key aspect of our culture is in the fact that individuals' intellectual concepts and creative problem-solving is encouraged and empowered by teammates and leaders alike. There is never disregard for an idea that attempts to solve a problem. Whether you are a specialist, a chief warrant officer, a captain or platoon leader new to the formation, you will be empowered to solve problems and create new things. The common theme of all the innovations highlighted is that they were created from a user-driven idea.
If you want to work in an environment that empowers you to solve problems, enhance your warfighting equipment, develop efficiencies in work processes, and be among people that are like-minded, we are seeking you. I encourage you to reach out to an ARSOF recruiter today at https://goarmysof.com/.
CW5 David F. Greenwood is the fifth command chief warrant officer of the U.S. Army Special Operations Aviation Command (Airborne) at Fort Bragg, NC.