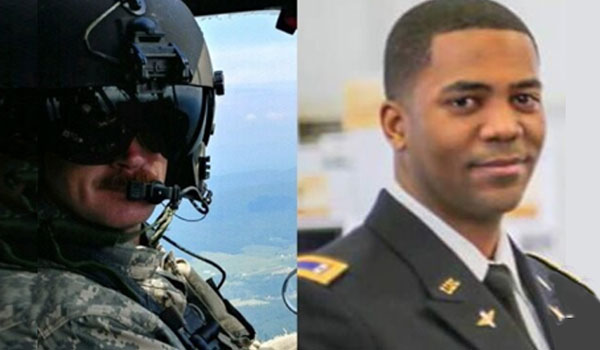 By Erika Ferrando:  Two dedicated National Guardsmen tragically died Sunday in a plane crash in Camden. In this ongoing investigation, investigators are still trying to figure out what lead to this crash. As the families are mourning their loss, so are the fellow men and women at Camp Robinson who worked with them every day.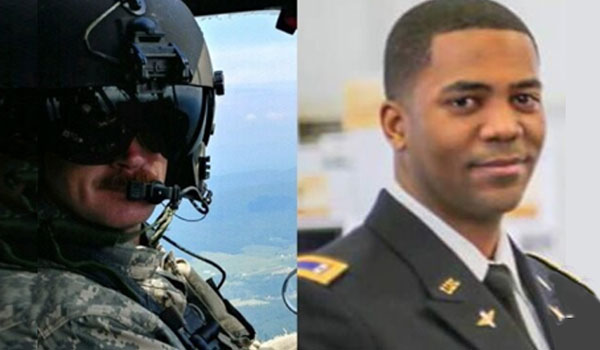 "To remember Rufus and Justin, would be their passion to their craft their passion to their family and their dedication to duty," said Major Nick Price, 77th Combat Aviation Brigade Aviation Officer, who worked with the men every day.
One of the men, 42-year-old CW2 Rufus Brown of Arkadelphia was in the National Guard for 16 years. Passionate about his service and aviation, he worked with 31-year-old Justin Ashley of North Little Rock on their own time. Ashley joined the service four years ago.
"Rufus works out here full time as a maintenance test pilot and Justin was out here all the time bettering himself, doing what he needed to do as an aviator," said Price.
It defined them, but Price believes their greatest accomplishments were their families.
"They both loved their job out here with the guard, they love supporting the state and the federal mission, but more important for them was how much they loved their families," said Price.
Brown was an UH-60 Helicopter maintenance test pilot while Ashley was an UH-60 helicopter pilot.
The Ouachita County Sheriff's Office found the men in a single engine Beechcraft Bonanza. They were flying off-duty.
"We have a motto: Always ready, always there," said Major Will Phillips. "Well, there are some things you can't be ready for and that's the sudden death of one of your brothers or sisters in this organization."
Brown leaves behind his wife, Laura, and three children. Ashley leaves behind his wife, Crystal, and two children.
"What do you tell a wife or a child whose lost their father? Both men leave behind young children so all we can tell them is even though these men have passed on, this organization will be here for them for the rest of their lives," said Phillips.
"On the surface we're losing two extremely experienced competent dedicated aviators, but more importantly were losing friends, family members in the guard and we're here for their family in the days to come," said Price.
Rufus Brown will be remembered Wednesday at a memorial service in Arkadelphia. Arrangements for Justin Ashley are still being planned.
Author: Erika Ferrando , KTHV Posted 6:07 PM. CDT September 26, 2017