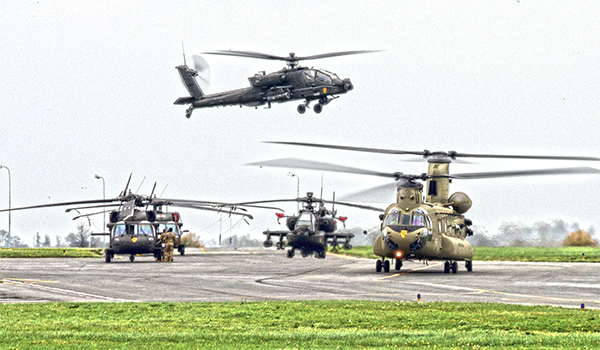 Recently Awarded Development Contracts Set Conditions For The Largest Army Acquisition Programs In 40 Years!
Plus….
"State of the Union" for the Army Aviation Enterprise April/May Issue ARMY AVIATION Magazine
Extended Deadline – March 31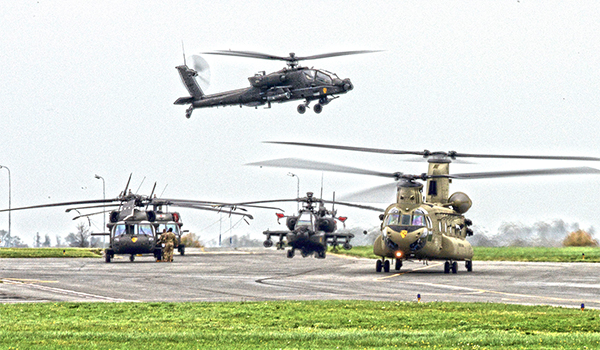 100 Billion Dollar Future Long Range Assault Aircraft (FLRAA) and Future Attack Reconnaissance Aircraft (FARA) programs down-selected to Competitive Demonstration and Risk Reduction teams! Forty years after last successful airframe programs the Army is on the way ahead!
FLRAA Situation Feature Report

FARA Situation Feature Report
Editorial Lead: U.S. Army Chief of Staff, GEN James McConville
Be a part of the largest gathering of Army Aviation Leadership guidance of the year with overview articles in each area of responsibility by:
MG Dave Francis, Aviation Branch Chief
MG Todd Royar, Commanding General, Aviation and Missile Command
Mr. Pat Mason, Program Executive Officer Aviation
BG Wally Rugen, Director Future Vertical Lift Cross-Functional Team
BG Mac McCurry, Director Army Aviation G-3/5/7, Pentagon
Magazine Photo Contest Calendar (l) and company profile listing (r)
ADDED Visibility for Advertisers!
Your company logo is included on the 2020-21 Magazine Photo Contest Calendar
Your company profile listing is included within editorial for readers to learn more about your product or service.
There's still time for you to be a part of this issue about where we are and where we are going. This issue is also brimming with information, stories, and photos to get your products and services in front of the decision-makers all the way to the front-line Aviation Soldiers.
Be part of what the Future holds. Advertise in ARMY AVIATION Magazine Today!
Contact: Bob Lachowski or Erika Burgess
This email address is being protected from spambots. You need JavaScript enabled to view it. 203-268-2450
Extended Deadline – March 31, 2020