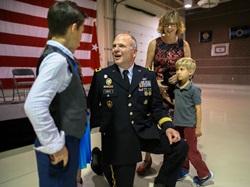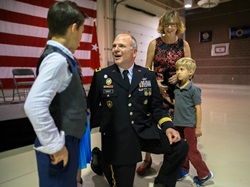 Joseph Streff, who serves as the commander of the Alaska Army National Guard and the assistant adjutant general – Army, was promoted from colonel to brigadier general during a ceremony at the Alaska National Guard Armory on Sept. 21. 
"It is a privilege to now wear this new rank as I serve as the Army commander," Streff said. "From this day forward, we will continue to endeavor to make this a top-notch organization."
To read more about the ceremony and about BG Streff's military experience, click here.