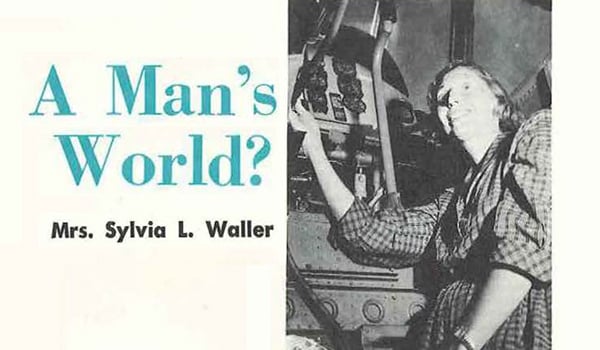 Mrs. Sylvia L. Waller / Army Aviation, page 43, June 1958 issue: Women are playing more of an important role in Army Aviation, becoming better informed on roles and missions and equipment employed by Army Aviation.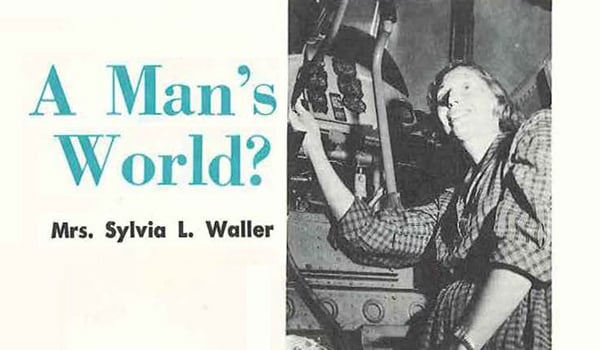 One such is Mrs. Sylvia L. Waller, an electrical engineering graduate and wife of a U.S. Army Aviation Board senior officer.  In addition, she is a highly active electronics advisor with the Board at Fort Rucker.
         
Mrs. Waller is the first woman to earn a Bachelor's Degree in Electrical Engineering from the Polytechnic Institute of Brooklyn; following this, she earned a Master's Degree at M.I.T.  It was here that she met her future husband, Army officer Marshall Waller.
A highly qualified individual, she has served in a plethora of positions:  Ordnance Engineer, Technical Writer, Technical Director of a Missiles Countermeasures Laboratory and Producer of Technical Film Strips; in addition to being the PIO and Photographer for last year's 15th Anniversary Celebration at Fort Rucker.
Mrs. Waller is a human dynamo, balancing her role as a wife with her career as a civil servant; and, when time permits, engaging in a bit of brushwork of oils which adorn the walls of the family home.
Sylvia Waller and her husband Marshall, have two daughters, Mary, age 9 and Janet, age 8.