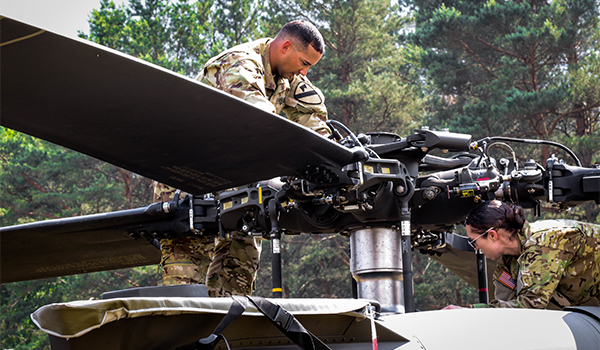 126th Public Affairs Operations Center / By Cpl. Tristin Maximilian: 4th Forward Support Medical Platoon supports Saber Strike. The 4th Forward Support Medical Platoon, Charlie Company, 2nd Battalion, 227th Aviation Regiment, 1st Air Calvary Brigade, from Fort Hood, Texas, arrived in Poland in March to participate in Atlantic Resolve. The platoon recently landed in Oleszno, Poland, to support Saber Strike 18 beginning early June. Their mission in Poland is not training, but to provide real-life medical evacuation support for service members injured during Saber Strike. The 4th FSMP will provide 24-hour medevac capabilities to anyone injured during Saber Strike 18, moving real-life causalities to civilian hospitals in Poland.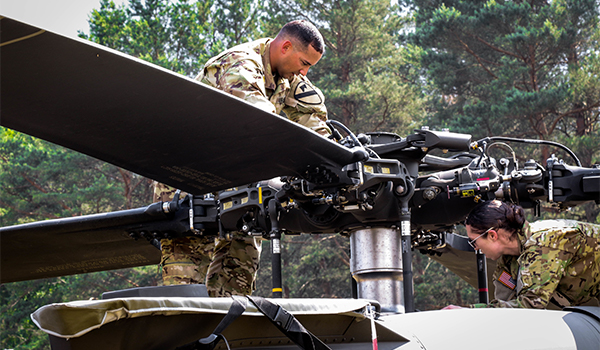 Mission Command East has coordinated our being allowed to go to the hospital and our being able to actually land at the hospital," said 1st Lt. William Miller, a pilot assigned to the 4th FSMP. The unit, along with MC East, has worked diligently to continue to build a relationship with the local hospitals. Williams says he hopes to carry on the joint effort to building an even stronger relationship with our allies and be able to open the doorways for the unit to follow his.
The 4th FSMP brought three UH-HH60M Blackhawks to support Saber Strike 18. The platoon is divided into each
Blackhawk in teams of four to include two pilots, one medic, and one crew chief.
The UH-60 helicopter crew chief's main role is to provide operational readiness for the Blackhawks.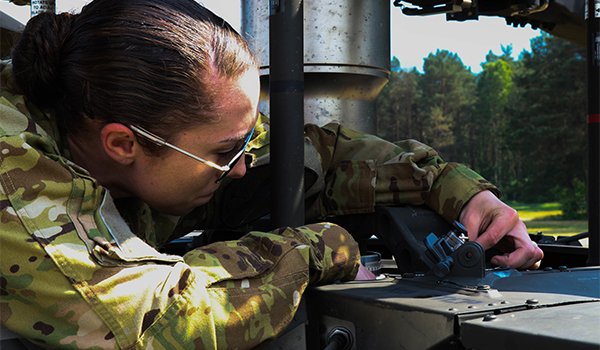 We will be the first ones out to prep the aircraft with the [pilot,] get it ready for engine start, and as soon as the medic and the [pilot commander] come out we can start turning blades and go out and rescue our patients," said Sgt. Emily Katz, a
crew chief, with the 4th FSMP.
Katz isn't new to joint operations with the Polish military. She had the opportunity to work alongside them in Allied Spirit
VIII in Hohenfels, Germany.
"We've talked to them about their search and rescue capabilities," said Katz. "It's fun interacting and seeing how they
operate and them seeing how we operate. It's been a great work relationship."
Katz said being in a field environment is a lot better than being back at home. It means that we have to improvise more but
over all she thinks it's a great learning experience for her platoon.
In the platoon, there is always something one can bring, even if they are brand new to the Army. Spc. James O'Connor, a
combat medic, assigned to 4th FSMP has brought 15- plus years of being a flight paramedic experience to his team.
"I wanted to do this in the Army; it was always cool do this as a civilian," said O'Connor who has been in the unit for about
a year now. This is his first time overseas. "I've never seen a real medevac set up," said O'Connor. "For me, I get to see how it's done for real in the Army. I'm excited to do the actual job and the medical stuff. I'm pumped."
The unit has been in Poland since March and will be here on rotation for the duration of Saber Strike.