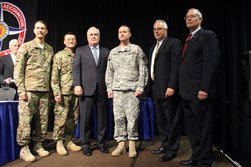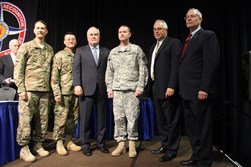 The following awards are now open and accepting nominations. Nominations will be accepted until August 1. 
A complete nomination must include a nomination form, a 200 word summary, a 1,500 word supporting document, a biography and head/shoulder photograph of the individual being nominationed (or the Commander, Senior NCO, CCWOB for the unit awards).
More information can be found by clicking below.
Criteria sheets and nomination forms may be obtained via the above links for each award, or by going to the Awards section of the AAAA website. Please note that the past award winner's nominations are provided as samples for assisting you to create your own nomination. Many deserving people are never cited because they are never nominated.  Please take the time to submit nominations for your soldiers!
Please forward all completed nomination packets to This email address is being protected from spambots. You need JavaScript enabled to view it.