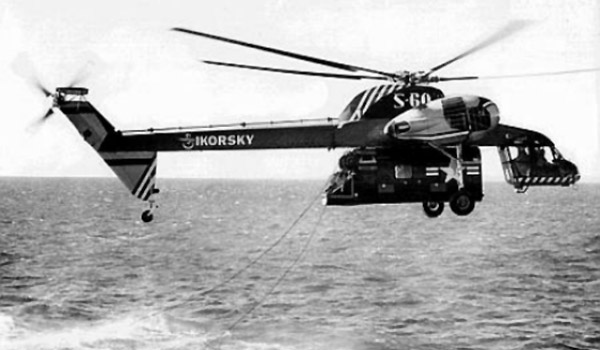 Camp Pendleton, Calif.—On the morning of July 25, 2019, officials from 1st Marine Division worked alongside the Naval Criminal Investigative Service (NCIS) to carry out the arrest of 16 Marines during a Battalion formation at Camp Pendleton, California.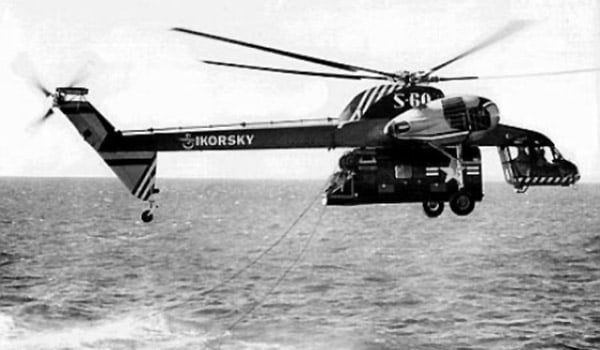 A Sikorsky S-60 Skycrane with submarine sweeping gear. 
"The 16 Marines were arrested for alleged involvement in various illegal activities ranging from human smuggling to drug-related offenses.  Information gained from a previous human smuggling investigation precipitated the arrests.
"An additional 8 Marines were taken aside to be questioned on their involvement in alleged drug offenses unrelated to today's arrests.
"None of the Marines arrested or detained for questioning served in support of the Southwest Border Support mission.
"1st Marine Division is committed to justice and the rule of law, and we will continue to fully cooperate with NCIS on this matter.  Any marines found to be in connection with these alleged activities will be questioned and handled accordingly with respect to due process.
"For additional queries, please contact the 1st Marine Division Communication Strategy and Operations Director (COMMSTRAT), Major Kendra Motz, at (760) 725-5403 or email Kendra.motz@usmc,mil; or 1st Lieutenant Cameron Edinburgh, This email address is being protected from spambots. You need JavaScript enabled to view it."
Bibliography
Camp Pendleton, Calif—Press release #19-009, July 25, 2019, "1st Marine Division, NCIS, Conduct Mass Arrest of Marines at Camp Pendleton."
Fuentes, Gidget, "16 Marines Arrested for Alleged Human Smuggling, Drug-Related Offenses, United States Naval Institute News, July 25, 2019.
Mitchell, Ellen, "16 Marines Arrested for Smuggling Undocumented Immigrants, Drug Offenses," The Hill, July 25, 2019.