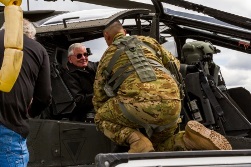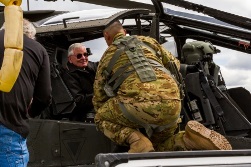 A group of Vietnam Veterans visited Joint Base Lewis-McChord, Wash., on May 20, 2016. The Angry Skipper Association is a group of Vietnam-era aviators who served with Delta Company, 2nd Battalion, 8th Cavalry Regiment, 1st Cavalry Division. Soldiers assigned to the 16th Combat Aviation Brigade, 7th Infantry Division were able to spend time, and talk with the Veterans.
Looks like everyone had a great time.
This article was originally found here.