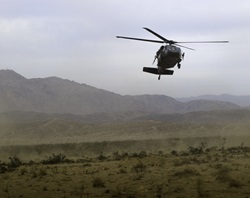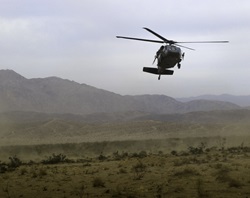 May 31, 2017
Photos by Pfc. Jarvis Mace
Check out these photos of a UH-60 Blackhawk helicopter assigned to the 1st Battalion, 106th Aviation Regiment, Missouri Army National Guard, lands May 31,2017, during a rotation of Mississippi's 155th Armored Brigade Combat Team at the National Training Center, Fort Irwin, California.
The Fort Leonard Wood, Missouri-based 1-106th, which is attached to the 35th Combat Aviation Brigade, Missouri Army National Guard, supports the 155th by using Blackhawks to carry personnel and equipment around the training area.
These photos were originally found here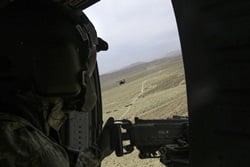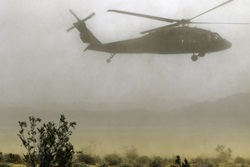 .