1996 – Tinsley Becomes Elder Statesman of Aviation
The National Aeronautic Association announced, on 22 August 1996, that Jean Kaye Tinsley had been selected as an Elder Statesman of Aviation. Tinsley began her aviation career in San Francisco, California during the mid-1940s, and has served the industry in the capacity of Applications Engineer and as technical editor and writer on all types of manuals and for operation and maintenance overhaul and field instruction as well as many types of brochures. The FAA has designated her as a Written Test Examiner and an Accident Prevention Counselor. In 1965, she attended the annual convention of the "Whirley Girls" and then became Whirly Girl No. 118. Since that time, she has held several offices in the organization and is currently its Executive Director. Tinsley was co-founder of the Helicopter Club of America, its charter member No.1, and was its first president.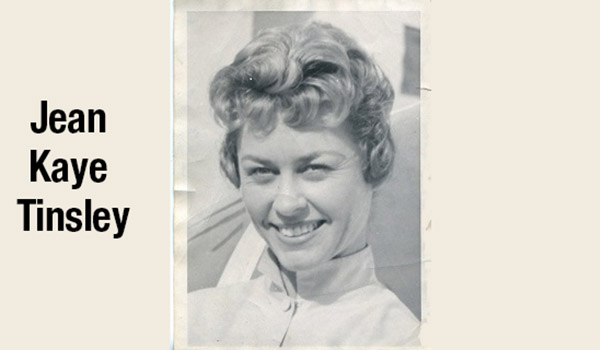 Source: "Briefings," page 3, Army Aviation, Vol. 46, No. 1, Army Aviation Publications, Inc., Westport, Ct., January 31, 1997.